Since real travel is currently impossible, we decided to develop a new kind of experiences, they will probably become part of our standard offer. From the comfort of your own home, join our LIVE and interactive conversations led by our specialists.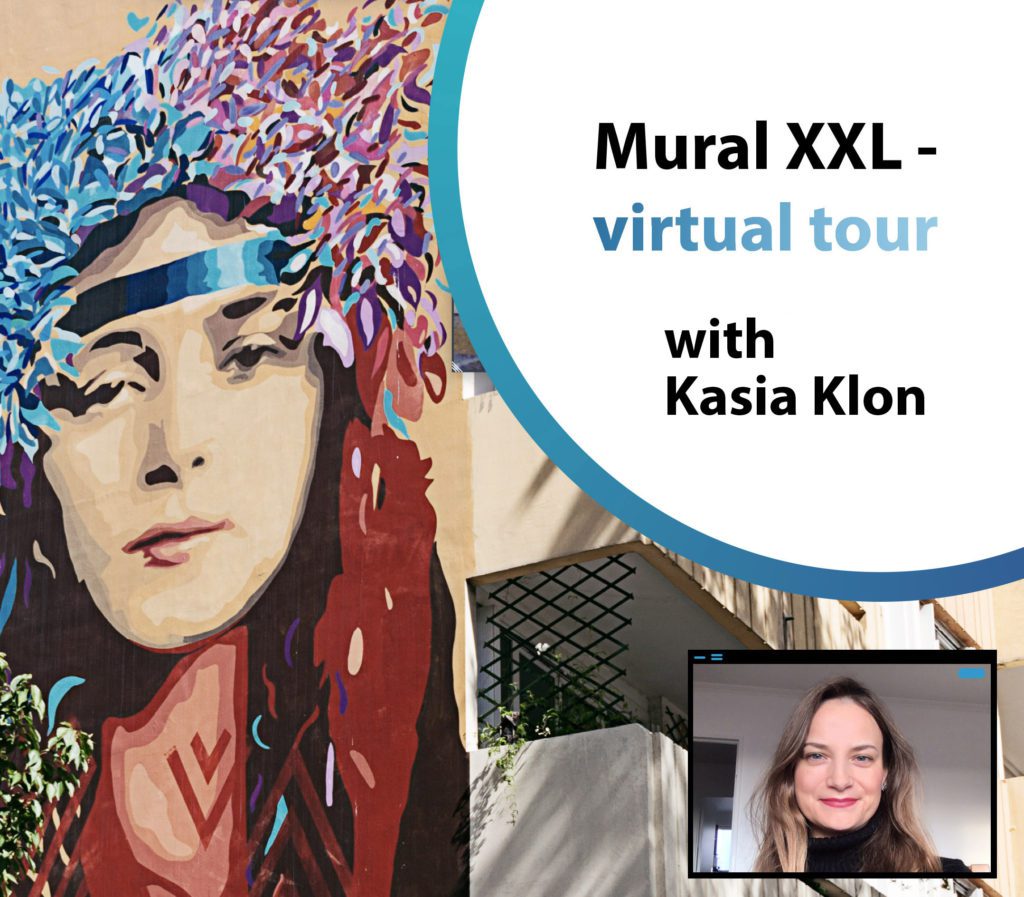 Subject: Neo-muralism in Paris
Street Art Tour Paris was originally built by creating the first visit in the city entirely devoted to neo-muralism in Paris. After 7 years of practise, we became true experts in our field.
During Murals XXL virtual tour you will dive into the history of urban art, explore the open air museum in Paris, but also gain a new understanding of this contemporary art phenomenon, by many art experts considered as "the most important art movement of our time"
Duration: 1h +30 min Q&A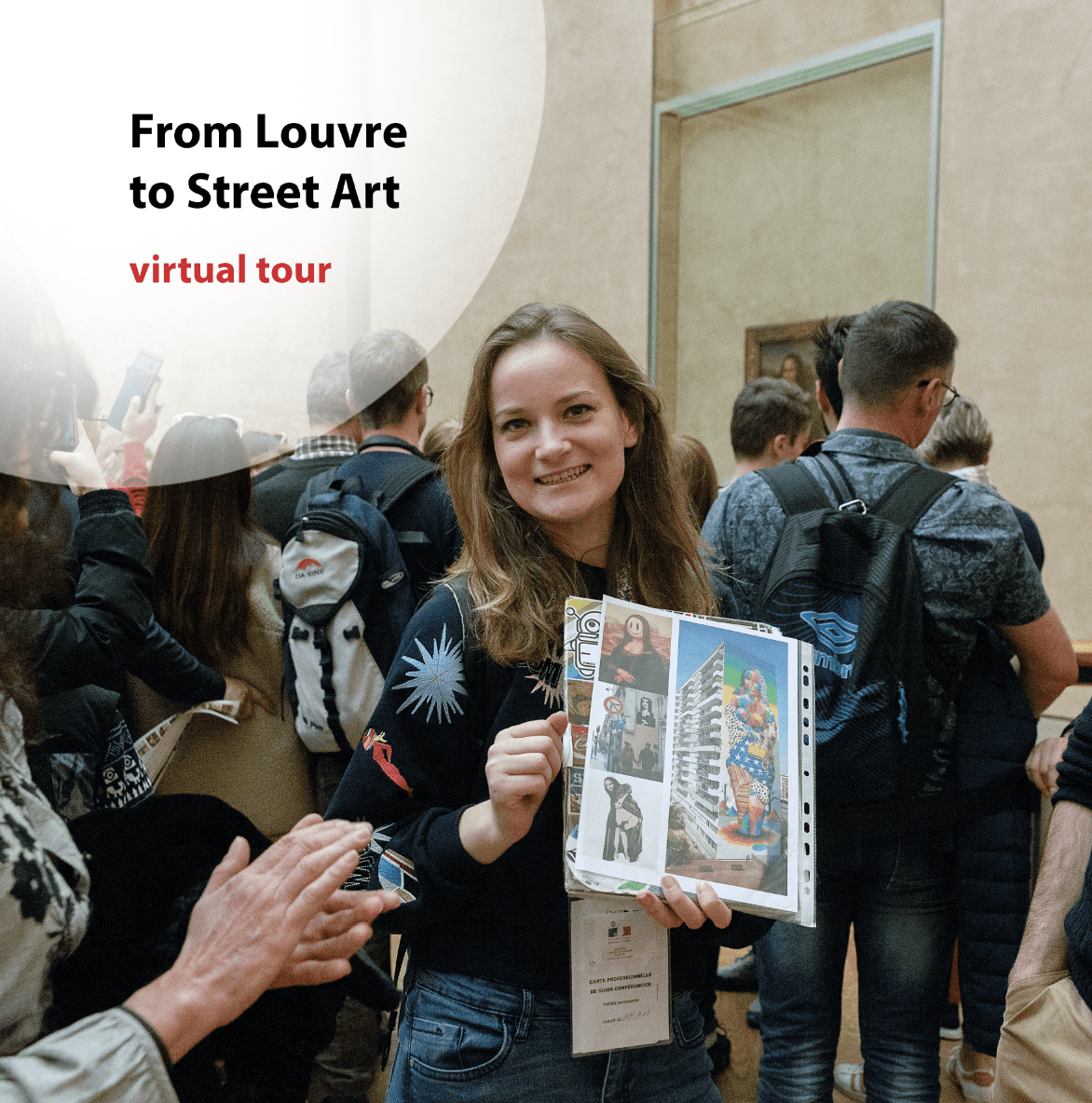 Subject: From Louvre to Street Art
On this tour, you will rediscover the highlights of the Louvre. After introducing you to the story of each original artwork, I will share some of the most exciting street art pieces inspired by it. It is a unique opportunity to hear some little-known facts and gossip that would spike your interest in art. Before the lockdown, I was working in the museum as an official guide. Since the museum is currently closed, I would like to invite you to participate in a new, virtual experience, that you can enjoy from the comfort of your home. I hope my virtual tour will give you a new appreciation for both art history and contemporary urban art.
Duration: 1h + 30 min Q&A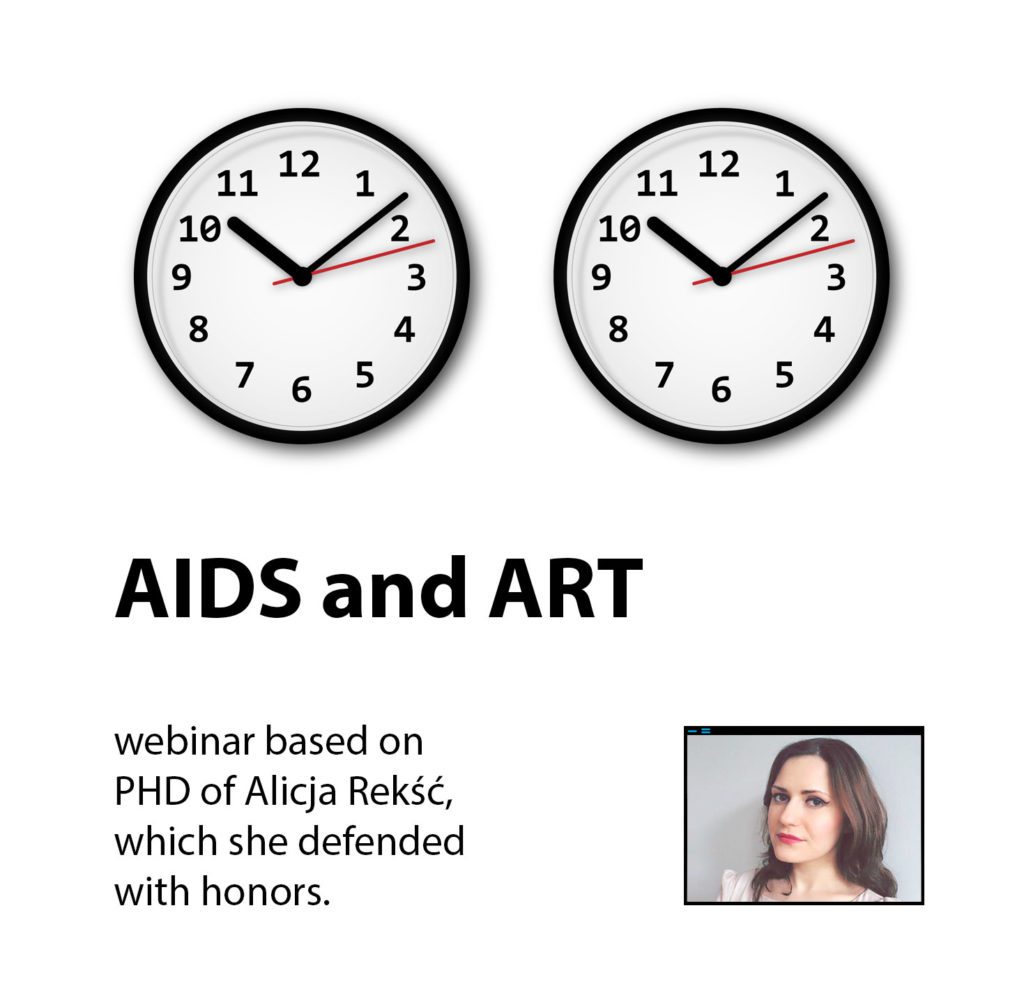 Subject: AIDS and Art
Another webinar hosted by Alicja. It is based on her PHD thesis, which she defended with honors (cum laude).
« Epidemic of AIDS from the very beginning of its appearance in 1981 shocked and confused public opinion. In the apocalyptic era of Cold War, a disease so directly targeting the minorities: homosexuals, drug addicts and sex workers, became a bombshell. Some wanted to see it as a wreath of God, using the disease as a political tool to urge even further right wing narratives. It may come as a shock but the first time American President Ronald Reagan used the word "AIDS" in public was several years after the disease killed tens of thousands victims in the US.
This story is about heroic activists, artists, many of whom themselves being victims, accumulated energy in order to make a change. In their hands art became a weapon a sharp blade that immortalised the drama of those strange times. »
Duration: 1h + 30 min Q&A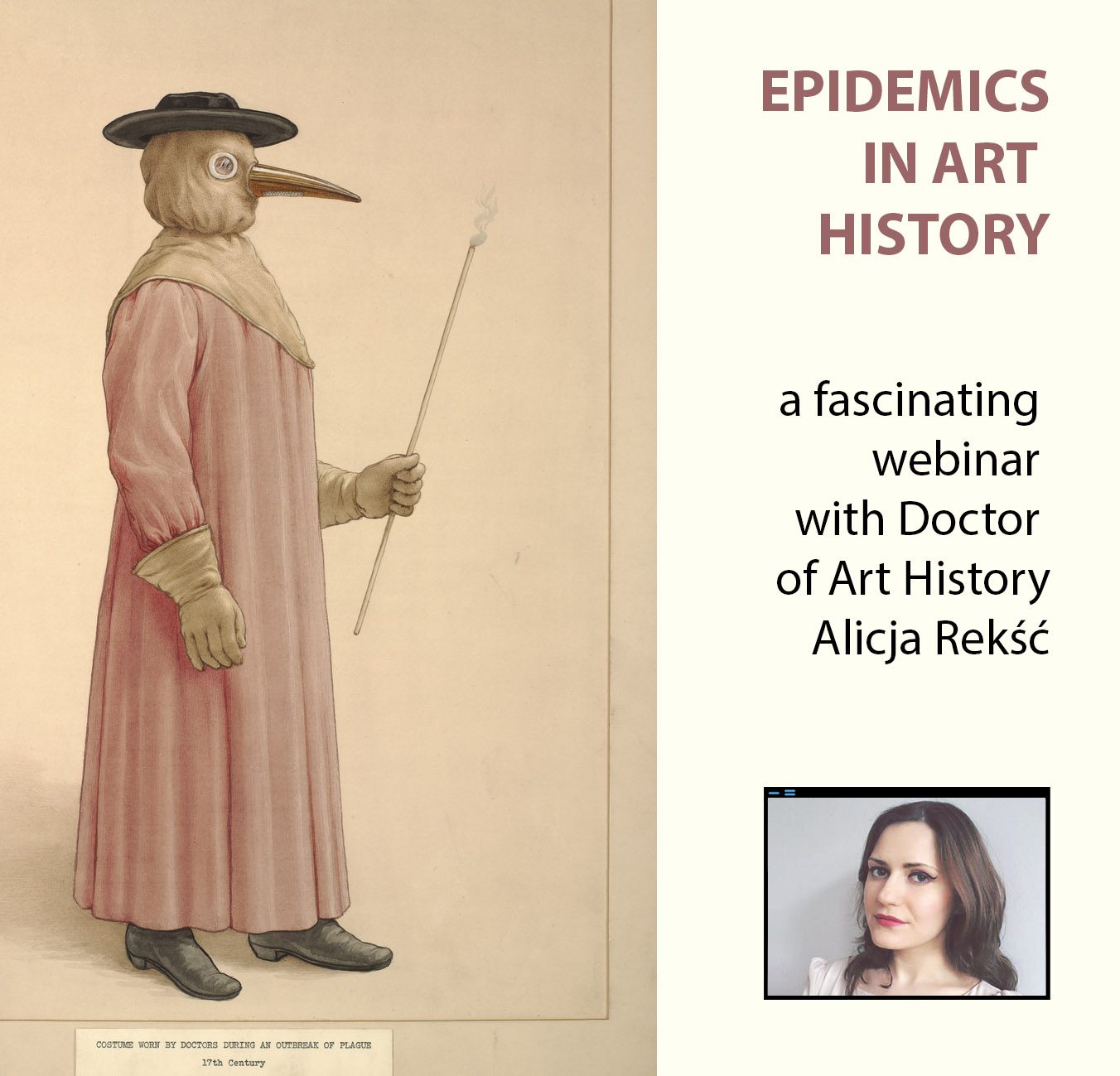 Subject: Epidemics in Art History 
In collaboration with @Paris Art Tour, we invite you to take part in a fascinating webinar with Doctor of Art History, who did her PHD on art related to AIDS. This time she explores the topic of epidemics a bit wider, starting with the Black Death and finishing with the recent events
Duration: 1h + 30 min Q&A