The month of March is a great opportunity to not only see the great art in the streets of Paris, but also to visit different shows and exhibitions, and maybe even invest in your little art collection?
We have selected the top 7 current exhibitions of urban art in Paris, and we hope you'll love it!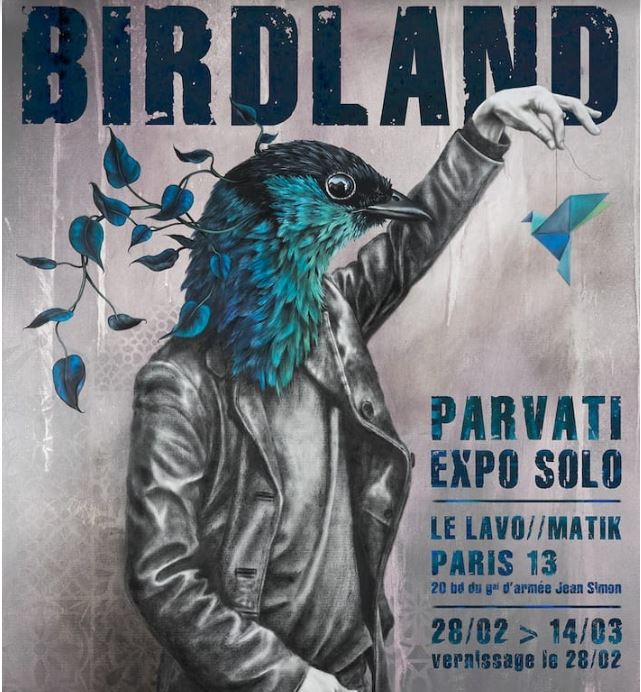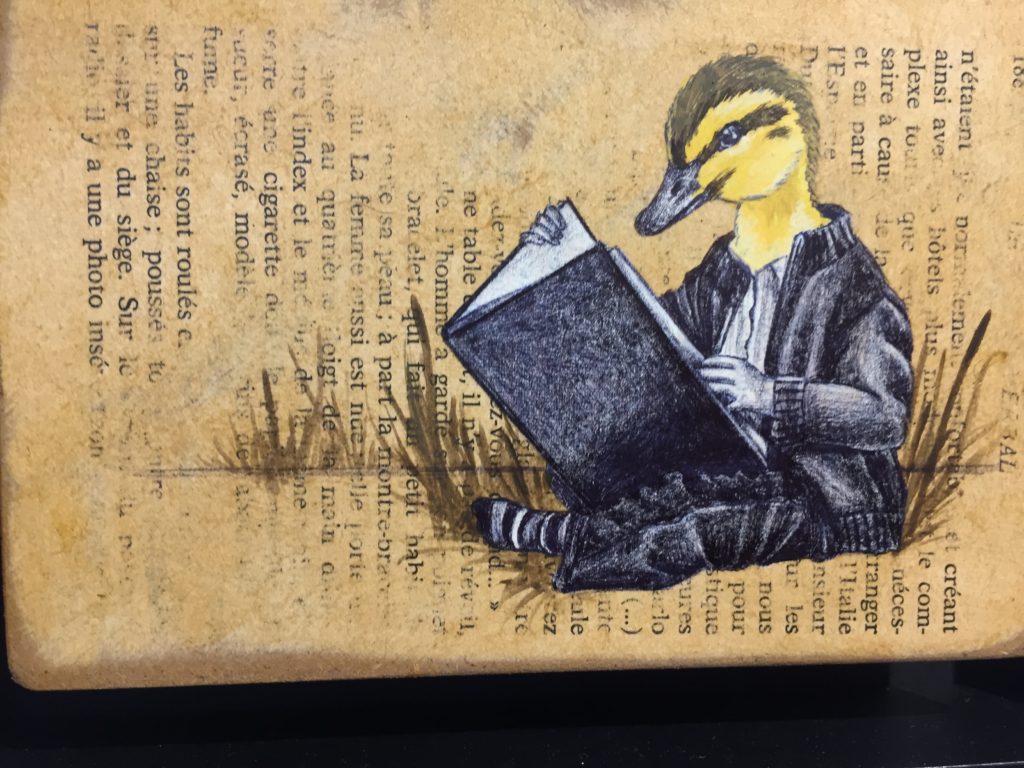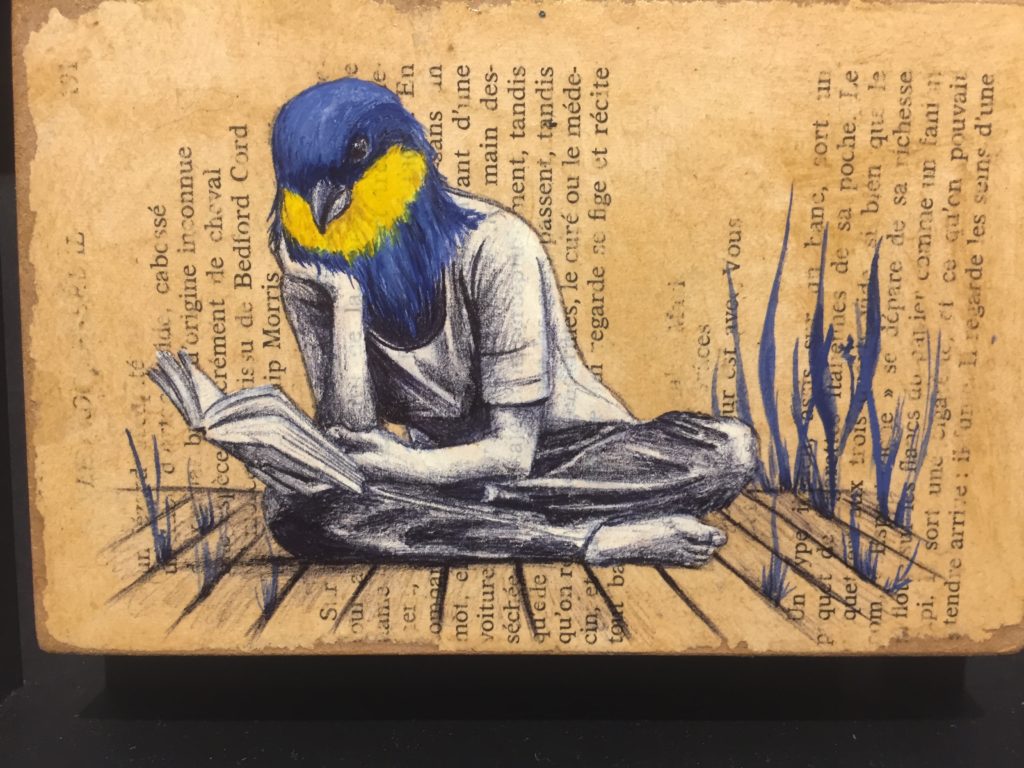 1° « Birdland » Parvati's first solo show
In-flight with Parvati
Milan Kundera depicted people with dog heads in his novel. Parvatin decided to turn them into bird heads. The artist opens up the door of the birdcage. She offers us a festival of feathers and colours, whispers to our eye some unknown yet familiar melodies. It puts into perspective our spiritual desire and our contemporary condition, reduced to that of consumers. An exhibition that elevates the soul and the state of mind, a lesson in humanity.
Le Lavomatik Arts-Urbains
Open: Monday – Saturday 12am – 7pm
Tel.: 01 45 83 69 92
Address : 20 Boulevard du Général Jean-Simon,
M° Bibliothèque
Until March 13th – Free entrance
https://www.facebook.com/Le-Lavomatik-arts-urbains-1397962470468246/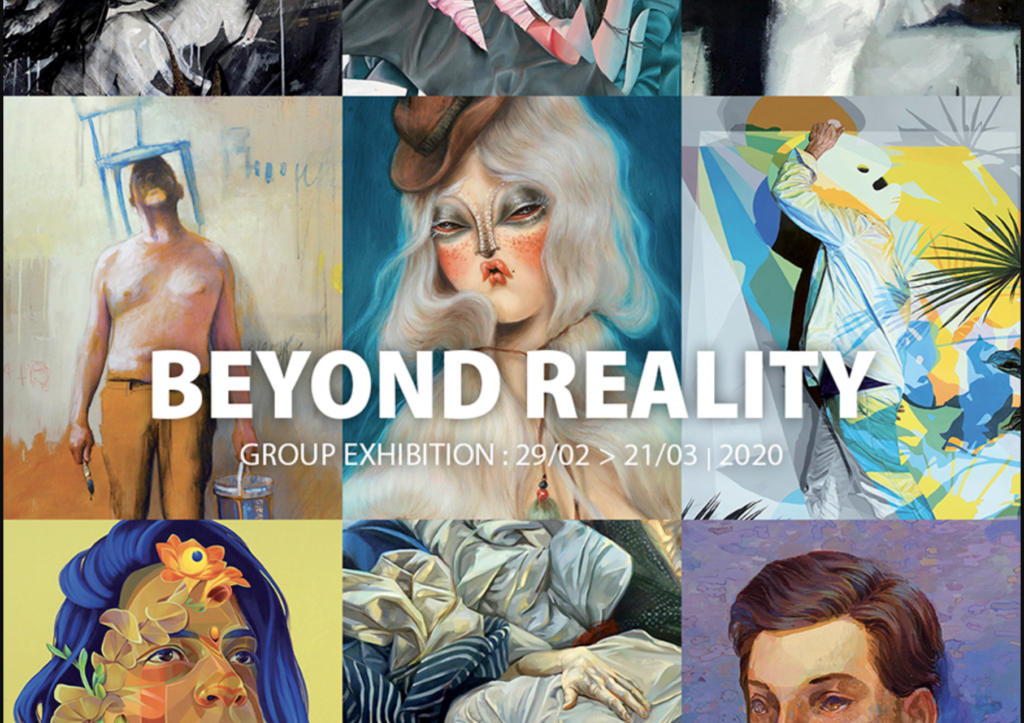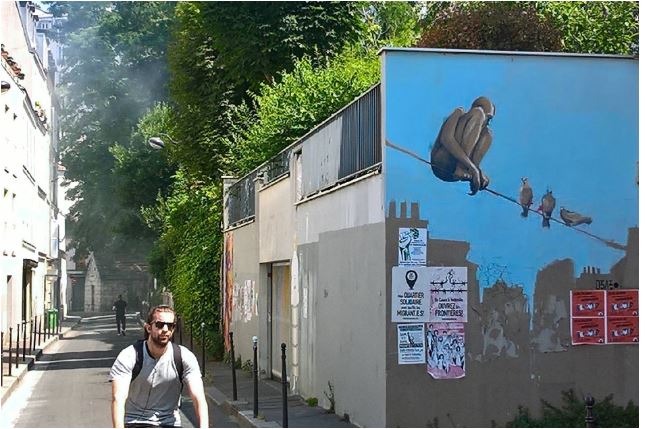 2° « Beyond Reality » a collective exhibition of muralists & urban artists
Painting
A powerful exhibition that mixes established artists and new talents, with the level of artistic standards to which we are accustomed by this gallery. A special recommendation for Eric Lacan, Miss Van, Ratur, Andrew Hem, Philippe Hérard but also the amazing Axel Void or Sckaro, Gleo the Colombian muralist, and Jessica Hartley (Rouge)
Galerie Openspace
Open: Tuesday-Saturday 14pm – 7pm
Tel.: 09 80 66 63 94
Address: 11 Boulevard Richard-Lenoir, M° Oberkampf

Until March 21st – Free entrance
https://www.galerieopenspace.com/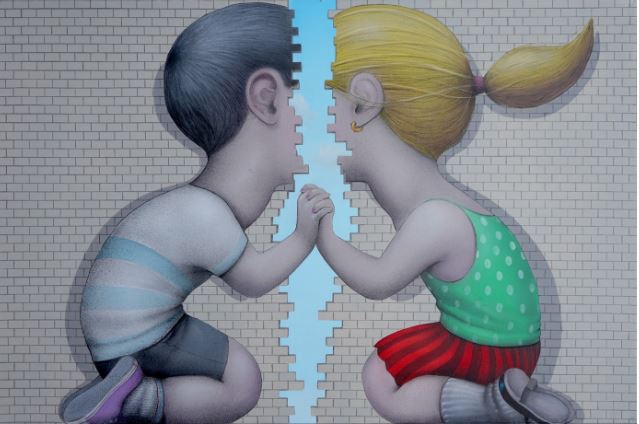 3°« Playtime » Seth Globepainter
Painting and prints
Seth opens to us the secret door to his inner-child-world. Made out of toys, old pictures from our grandparents, and the innocence of childhood. An invitation to the inner journey to allow us to realize how rich we are in this life. A universe that the artist nurtures with his favorite books. Seth is a very active muralist with beautiful walls all over the world. We admire his work each time we do our famous Mural XXL tour in 13th arrondissement.
Galerie Itinerrance
Open: Tueday – Saturday / 12am – 7pm
Tel.: 01 44 06 45 39
Address: 24 bis Boulevard du General Jean Simon, M° Bibliothèque François Mitterand

Until April 11th – Free entrance
https://itinerrance.fr/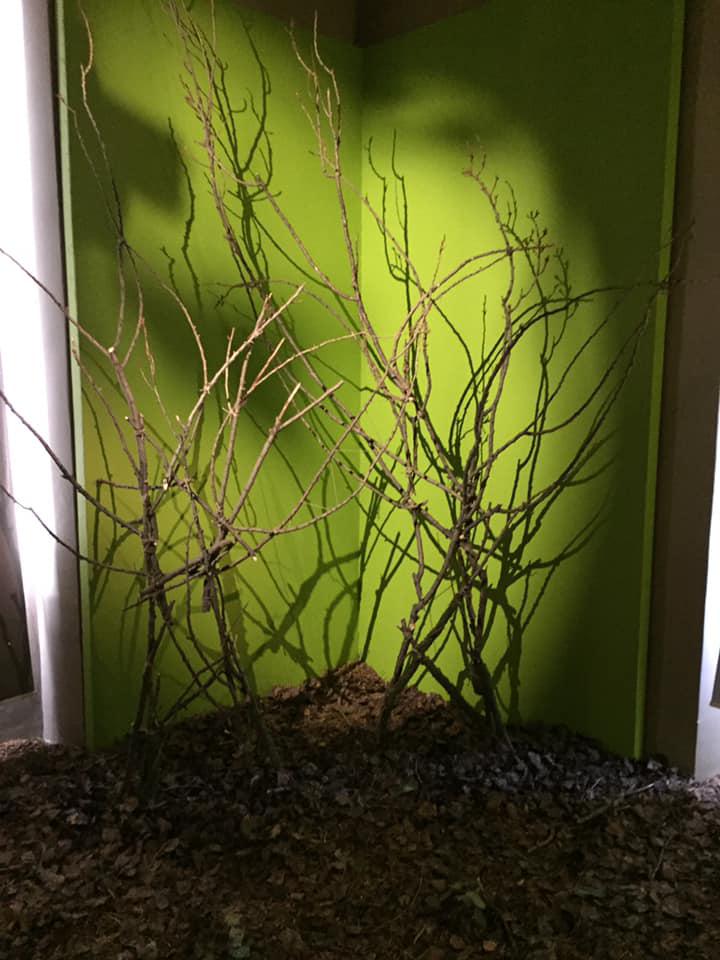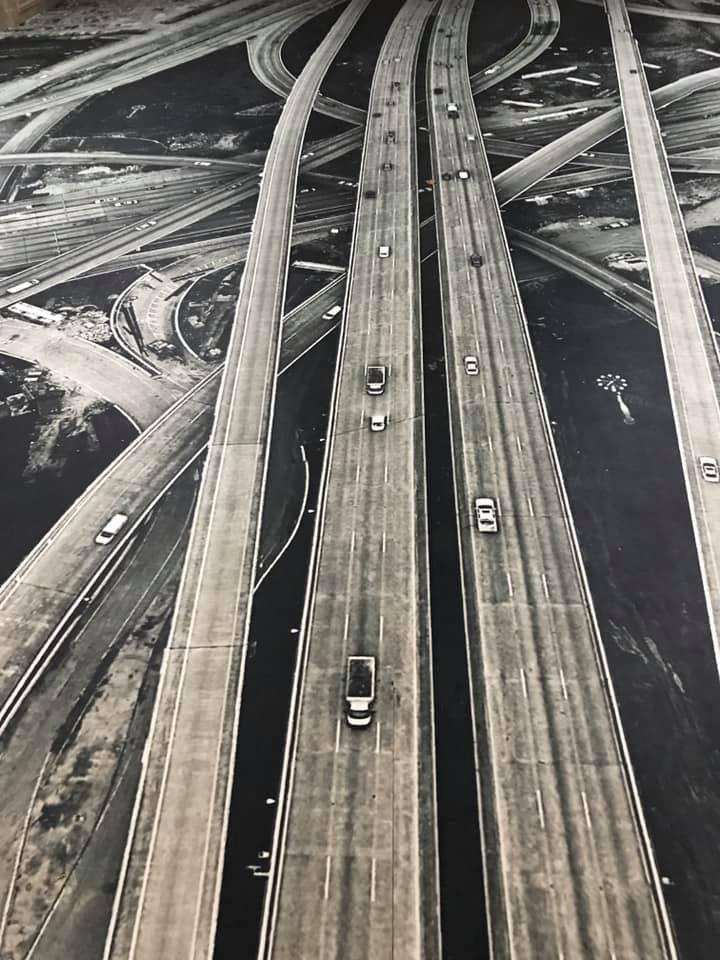 4° « Lignées » an immersive experience by Romain Froquet
Immersive installations
Romain Froquet presents an exhibition where he keeps exploring the line, through monumental installations and various artistic proposals. They have all been done in situ and it is an amazing experience to visit them. A tribute to the Line in every shape, whether it would be roads or branches. We can admire work of Romain outside the exhibition as well – at Mur Carré de Baudoin during our street art tour in Belleville.
Pavillon Carré de Baudoin
Open: Tuesday – Saturday / 11am-6pm
Tel.: 01 58 53 55 40
Address: 121 rue de Ménilmontant, M° Gambetta

Until April the 25th
www.carredebaudoin.fr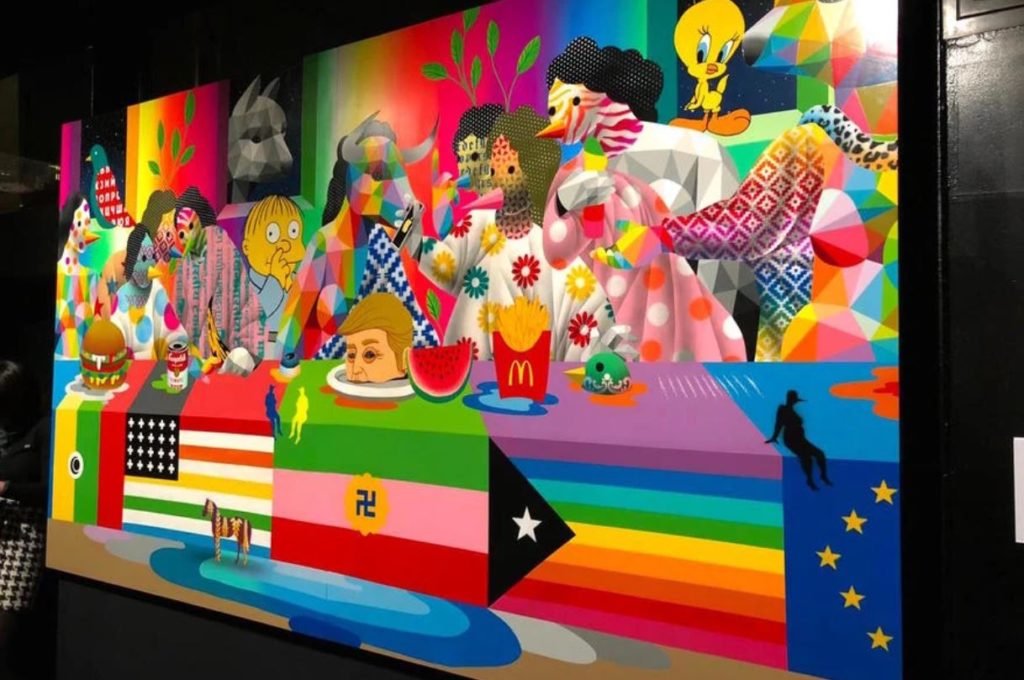 5° VENI, VIDI, VINCI, L'ART URBAIN FACE AU GÉNIE
Collective exhibition
Celebrating 500th anniversary of world best-known genius: Leonardo da Vinci, Flucturat invited 20 artists to get inspired by his masterpieces. Come to see urban art versions of Mona Lisa, and other memorable oeuvres by ANDREA RAVO MATTONI, BLUB, BOM.K, CLET, FAITH 47, JULIO AYANA CABANDING, LEK & SOWAT, LOGAN HICKS, MADAME, NICK WALKER, OKUDA, OZMO, PANG, SPEEDY GRAPHITO, SWOON, SYLVAIN RISTORI, VLP, YZ, ZEVS and 13 BIS.
Connecting art history with street art is a particular interest for us, this is why twice a month we organize our original guided tour in the Louvre: From Louvre to Street Art. Mixed it with this expo, it would make a wonderful combo.
Fluctuart
Open: Sunday-Saturday / 12pm-12am
Tel.: 07 67 02 44 37
Address: 2 port du Gros Caillou, M° Invalides

Until April 19th
https://fluctuart.fr/en/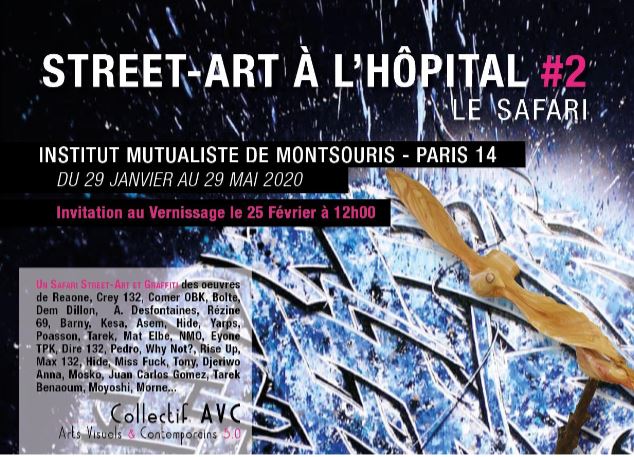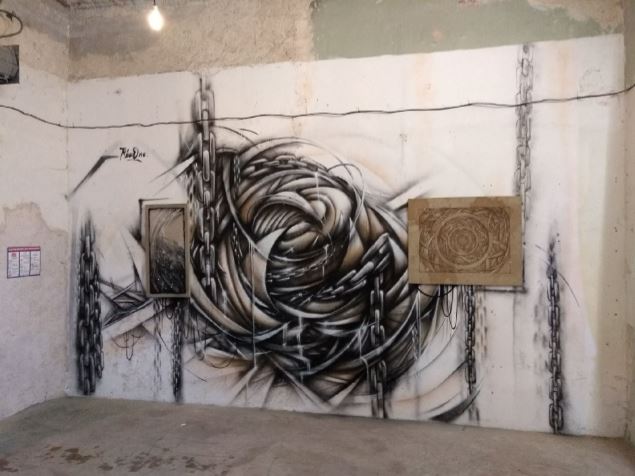 6° « Street Art at the hospital #2 le Safari»
The AVC Collectif invites us to a group exhibition of several stars among the artists of the Parisian and French scene such as Creyone Centrentedeux, REZINE, Barny Art, Poasson, Dire, Mosko, Eyone Tpk, Tarek Benaoum. An opportunity to discover main artists of graffiti and street art. An extraordinary site of the exhibition and some of the best artists gathered in one spot.
Institut Mutualiste Montsouris
Always opened
Tel.: 01 56 61 62 63
Address: 42 boulevard Jourdan, M° Porte d'Orléans

Until April 1st – Free entrance
https://festival-avc.com/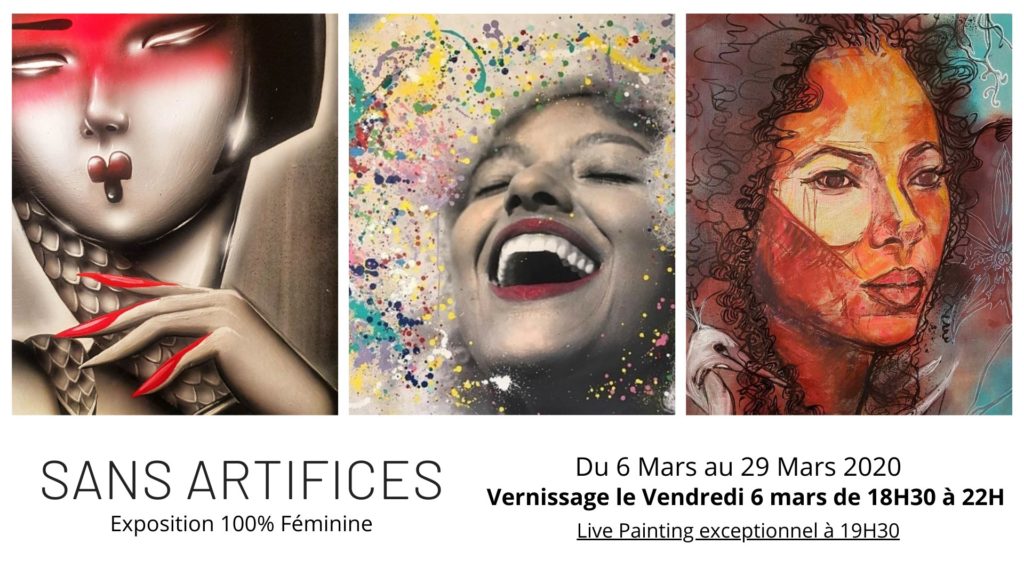 7° « Sans Artifices » all women show
Collective exhibition
The second exhibition at a new urban art gallery WAWI. For the occasion of upcoming international women day, 14 female artists were invited to participate: Stoul – Kaldea – Carole B – Ami Imaginaire – Marquise – Anna Conda – Pauline Salvan – Hydrane – Lapin Mutant – Sandie Carol – Socrate – Kristx – Diane D2 – Lulu et Louise. On the day of the opening live performance and cocktails are planned.
Galerie WAWI
Open: Mon, Sat 12–7PM Tue Closed Wed-Fri, Sun 2–7PM
Tel.: 06 35 10 27 88
Address : 49 rue Albert Thomas, M° Jacques Bonsergent
From March 6thuntil March 29th – Free entrance
https://bit.ly/2uPStxj
Article written by:
Sigismond Cassidanius, polymorphic artist. He makes stencils and belongs to a group of collagists. He also writes press releases about other street-artists for their exhibitions and he animates a group on Facebook.His passion for street-art movement grew since the 90's when, together with his friends, he created the association JONAS. They have been involved in squatting the former Lycée Diderot (Pole-Pi) in 1995 until 1999 and organized festivals of urban arts in Montmartre. After his bachelor in history of Paris he oriented himself to the working class anthropology and the urban economy. He has been working for 20 years for the city of Paris as a pedagogical responsible. Today he shares his passion for urban artistry through guiding and his support of the Collective 3 Couronnes in Belleville.