International Urban Art Fair District 13, 4th edition, Hôtel Drouot, 15-18 September 2022
© District 13, Artwork by D*Face
The 4th edition of the District 13 Art Fair closed on September 18, 2022 with no less than thirty galleries representing the French and international contemporary urban scene. Regulars, neophytes and new collectors strolled through the various stands spread over three levels of the prestigious Hôtel Drouot.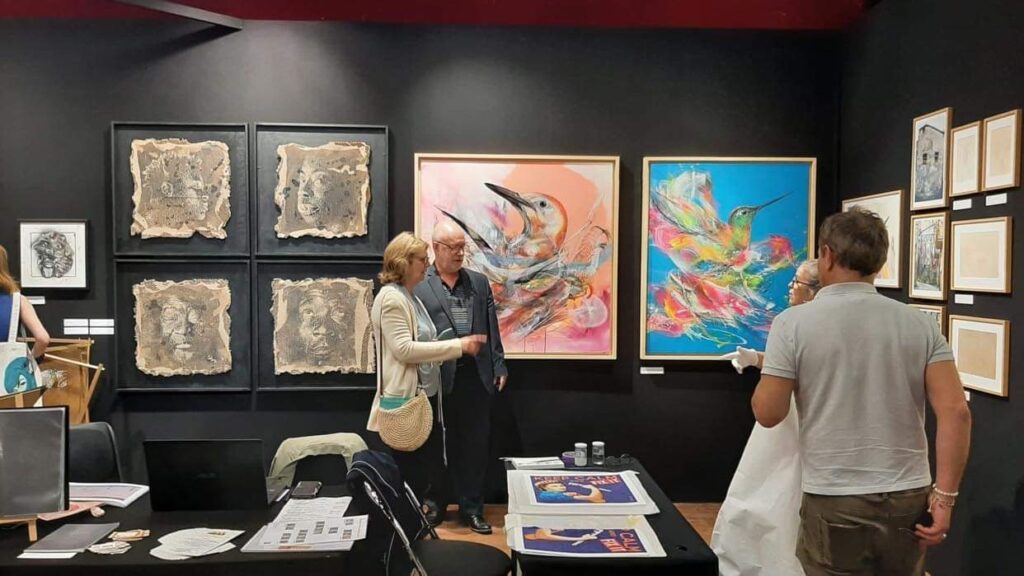 Art'Murs, District 13 (15-18 September 2022)
District 13 is an initiative of Mehdi Ben Cheikh (founder of the Itinerrance gallery located in the 13th arrondissement) in the continuity of the open-air museum project the Paris 13 Tower. Its purpose is to bring together gallery owners passionate about urban art from all over the world. A successful bet since we count among them the great regulars galleries : ArtDown, Art-Together, Galería Bahía Utópica, Barrou Planquart, Corps et âme, GCA, Itinerrance, Ki, Lavo//Matik, Malagacha, Mazel, Never Mind, Rose Studio Art, Soon, Taglialatella, Urban Gallery, Vangart, Wallworks and Yosr Benammar, but also newcomers such as Akituga, Art Kind, Art'Murs, Art Show, Caillebotteri, Galerie Chenus Longhi, Galerie Deux6, Naga Collectivo, Street art photo Project and Stick Together.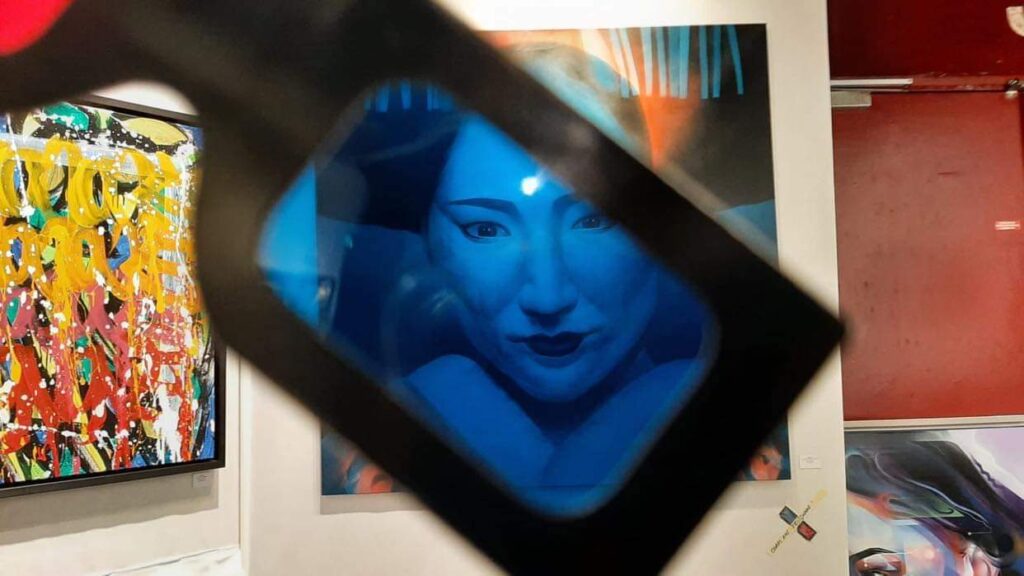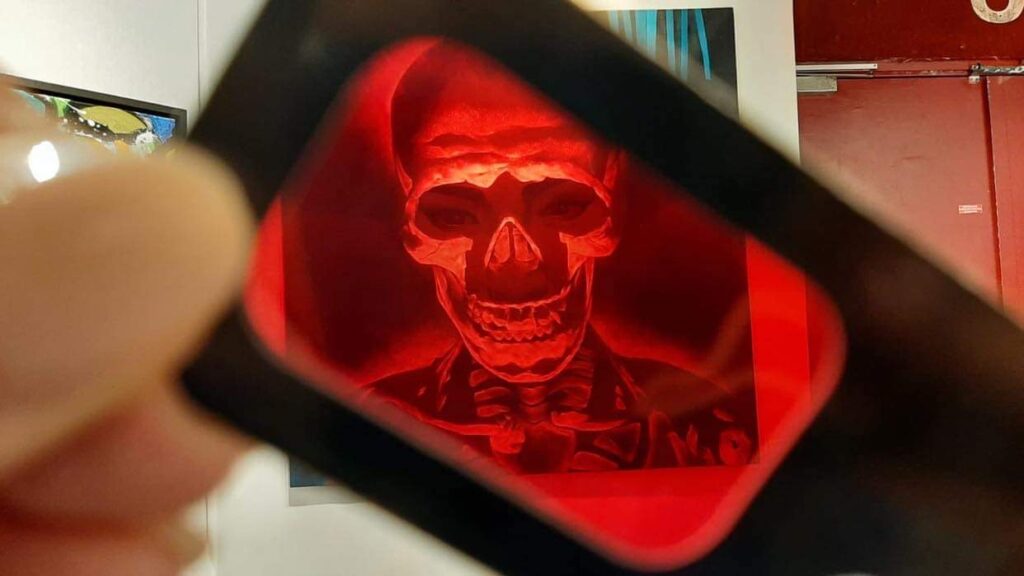 Artwork by Insane 51, Corps et Âme Gallery, District 13 (15-18 September 2022)
The originality of the District 13 fair is also the venue that hosts it. In addition to being a space particularly appreciated by gallery owners for its exhibition qualities with its exceptional lighting conditions and its atypical management of works, it is in the famous Drouot auction Hôtel that the fair was held. This historic institution of the art market founded in 1852 counts an average of 700 sales each year, a tailor-made setting for this event which ended with an auction of some thirty lots on Saturday, September 17 at 3 pm.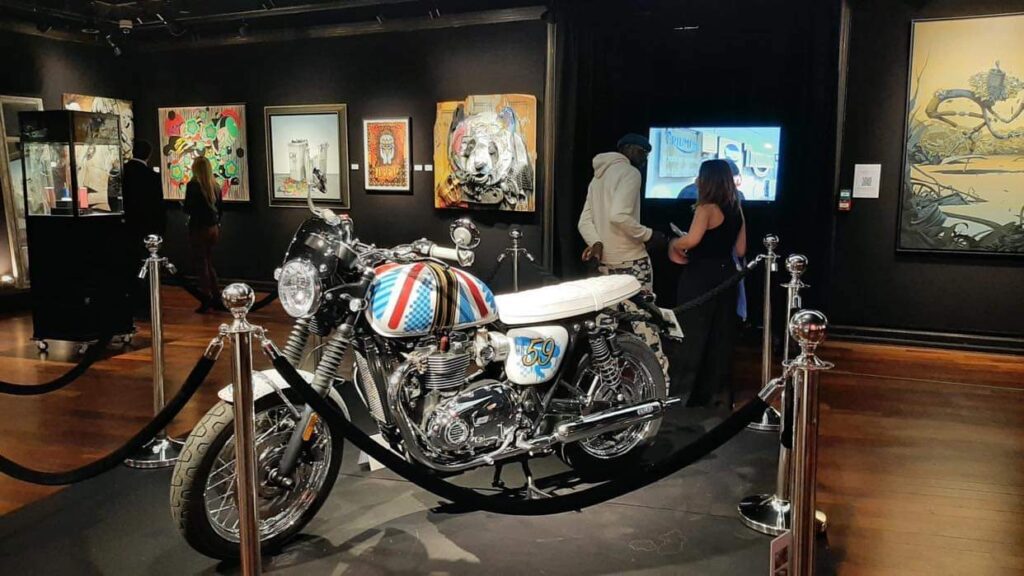 Triumph paint by D*Face, District 13, Hôtel Drouot (15-18 September 2022)
Note that the presence of many artists during the fair was one of the strengths of the event. It is in the parking lot on the ground floor, welcomed by the strange couple of very official red velvet strings accompanied by the smell of spray cans, that the public could attend the realization of several murals during live paintings that took place during the 4 days of the fair. We could admire the frescoes of artists Alberto Ruce, Brusk, Captain'Co, Carole. B, Ceet Fouad, Chanoir, Cristoffaninni, Jean Jam, Kouka, Lady K, Lobsang Durney, Max Zorn, Mon Laferte, Motte, Primal Graphic, Rémi Bertoche, R.Nuage, SO. Z and Sun7.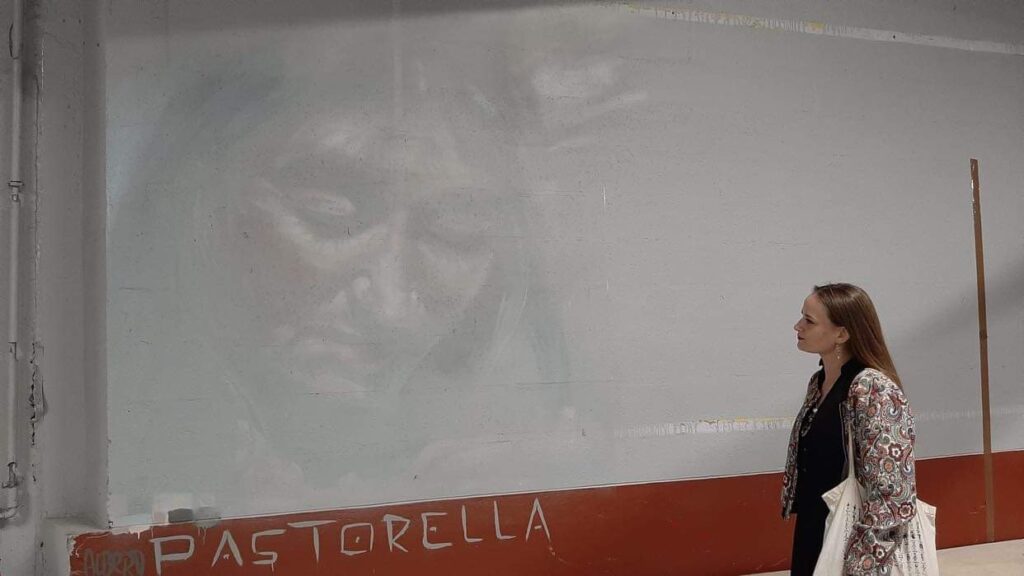 Alberto Ruce's mural, Hôtel Drouot, 15-18 September 2022
Alongside the traditional galleries, several original projects that combine crafts and fine art stood out such as the project «Roots» of the Akutigala gallery where the artists invested a natural medium, wood, as well as the transpositions of paintings into woven works with the Vangart embroidery house.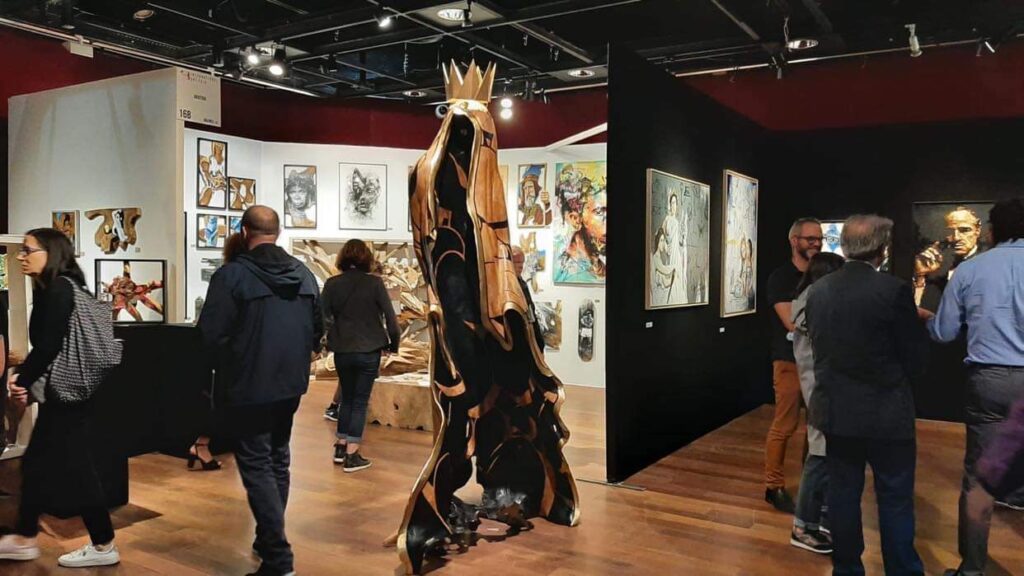 « Roots Project » Akutigala Gallery, District 13 (15-18 September 2022)
District 13 is also an opportunity to meet artists like Olivia Ferrand, represented by the Lyon-based gallery Art Show alongside Erell and Emenem, who explained to us the process of creating her delicate embroidered sculptures whose structure is made with crochet and embellished with beads.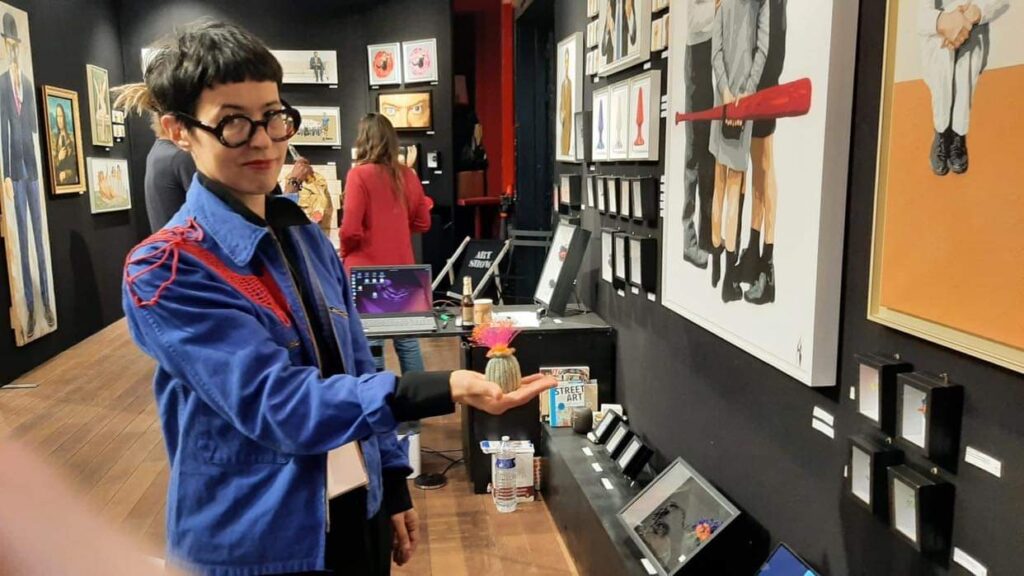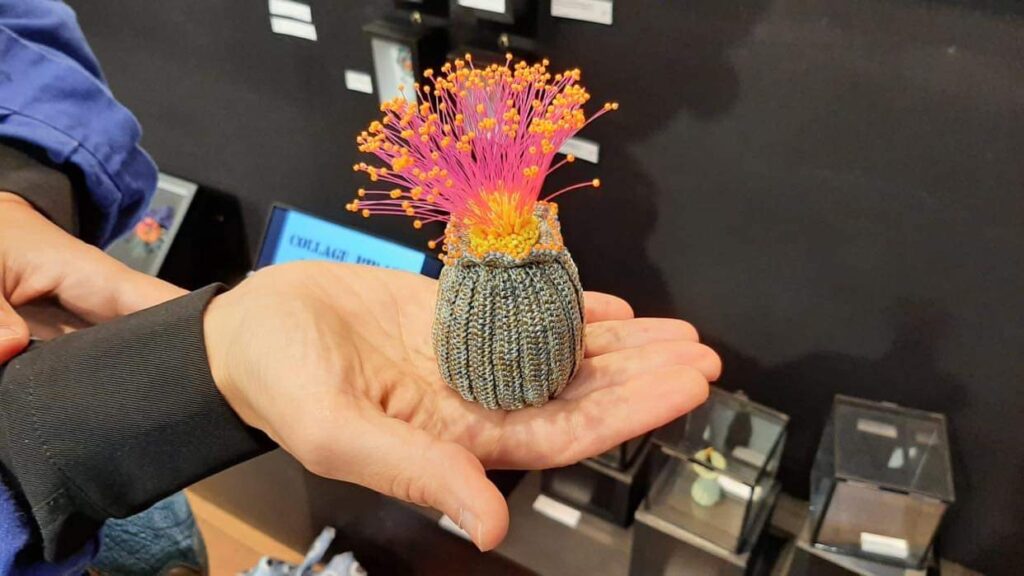 Olivia Ferrand, Art Show Gallery, District 13 (15-18 September 2022)
Address :
Hôtel Drouot, 9 rue Drouot
75009, Paris France
More informations : http://district13artfair.com/.
Editor : Marie le Palec
Pictures : Kasia Klon and Marie le Palec