Today's post is about Kasia Klon – the founder of Street Art Tour Paris. It was originally posted on the now non-existent blog Architect of Free Time. 

For centuries, Paris has attracted artists from around the world. No wonder then, that also Kasia Klon finally came to the French capital. This Polish artist graduated with honours from Strzeminski Academy of Fine Arts in Lodz, and now her works delight the sensitive souls of Parisians and tourists.
Kasia is an outgoing, social person passionate about travel, be it near or far, and the discovery of different cultures and places. For more than 11 years she has been living a nomadic lifestyle, living in cities like Turin, New York, Berlin or Huế. Therefore, her biography is full of amazing stories and unusual adventures. She doesn't mind her life turning upside-down sometimes. It's all about not being bored and there is nothing worse for her than monotony.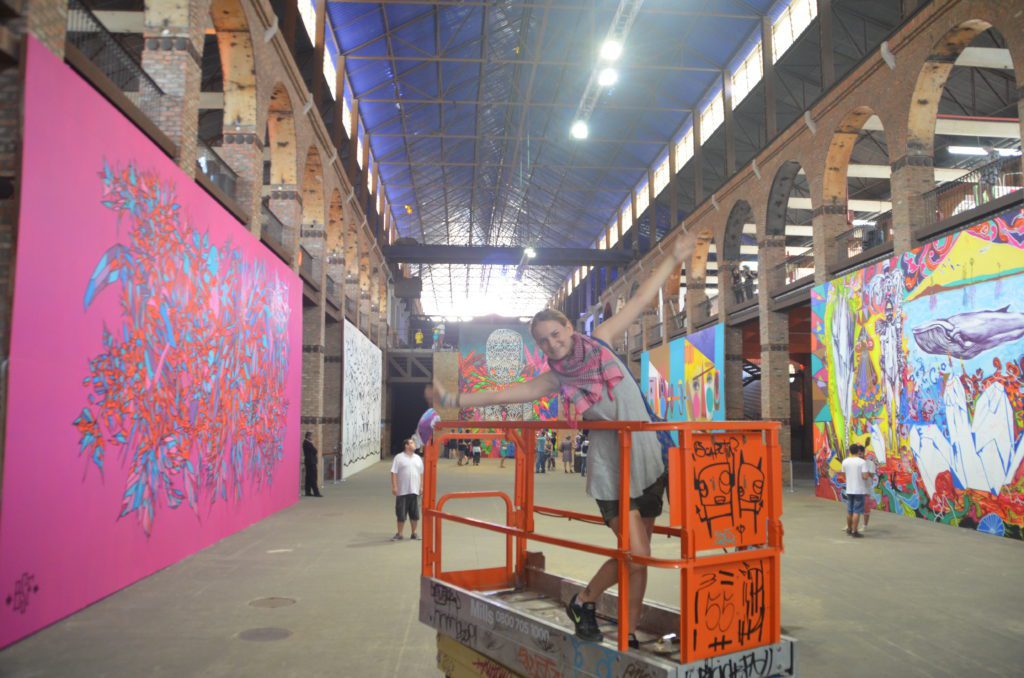 Kasia has a wide spectrum of interests and passions. One of them is Street Art, which she decided to turn into a source of income by creating her company that organizes guided tours in Paris. As we have seen by ourselves when we visited Belleville with her, her services are very appreciated by tourists coming to France from all over the world!
But let's start at the beginning. Her passion for Street Art began while she was still studying at the Academy of Fine Arts in Łódź. At the time she was specialized in painting and printmaking, and she admired how this grey Polish city was slowly transforming itself into the European capital of murals. During the famous Polish festival Urban Forms, she met artists from all over the world, discovered their works and stories and learned about various techniques because Street Art is not limited to graffiti or tagging on the walls!
She quickly realized that this subject arouses interest, sometimes shocks and that after all, it is worth talking about it and sharing her knowledge with others.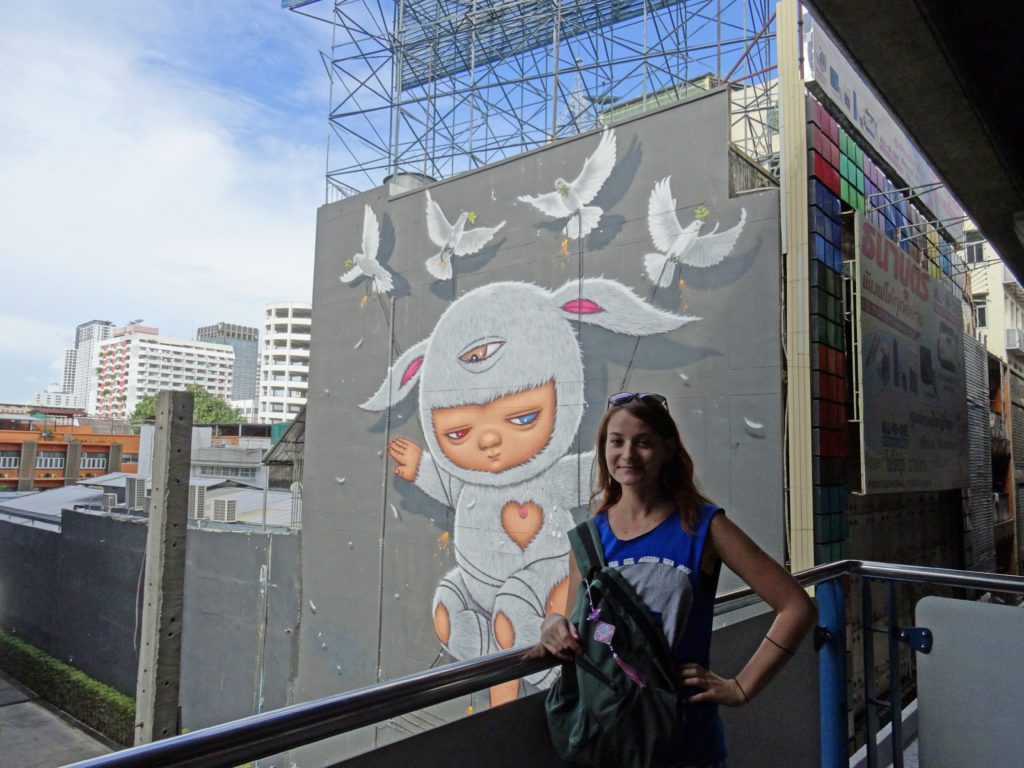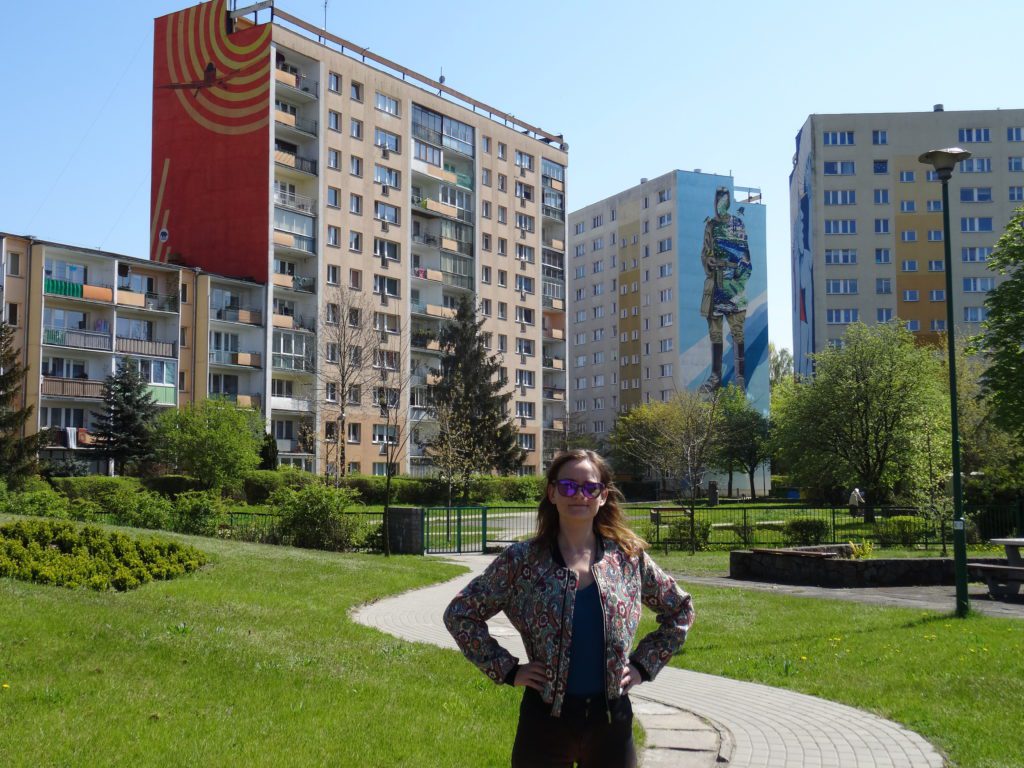 Shortly after finishing her studies, her passion for travel, her desire to try something new, but also… love, encouraged her to move to Paris. Her debut in the capital was quite difficult, mainly because she had little French language skills and therefore had trouble finding a good and interesting job. Young, ambitious and creative, she decided to combine her passion with business and create Street Art Tour Paris.
As she admits herself, this rather spontaneous decision, which was supposed to be a temporary solution, turned out to be a real success! Also, positive feedback from her guests on Trip Advisor, Google Business or Facebook keeps her motivated to go even further.
Street Art Tour Paris offers public and private tours in the most artistic districts of Paris. During weekly public tours, you can see:
XXL Murals, the largest Parisian mural paintings located in the 13th district of Paris, including works by artists such as Obey, INTI and Jorge Rodriguez-Gerada.
Montmartre, the most famous Parisian hill, has been a magnet for artists for centuries. In this area, Street art is inspired by the greatest art legends such as Henri Toulouse-Lautrec, Vincent van Gogh, Picasso or Suzanne Valadon.
Belleville is a district that has been known as the capital of Parisian Street Art since the 1980s. It is one of the favourite places of many French artists, such as Nemo, Jérôme Mesnager or Philippe Herard.
Vitry Sur Seine, a small suburban town in the Paris area, is the destination of many world-famous artists.
During a two-hour tour, Kasia, with her charm and enthusiasm, shares her knowledge of Street Art and easily arouses the interest of even the biggest newbies. Street Art Tour Paris offers a completely different and original perspective on the city of light. We have done it, and we guarantee that after such a guided tour, your perception of Paris and its art will never be the same again!
It is worth mentioning that Street Art Tour Paris is the proud winner of numerous nominations and awards in the category Tourism in Paris and Tour Guide in Paris.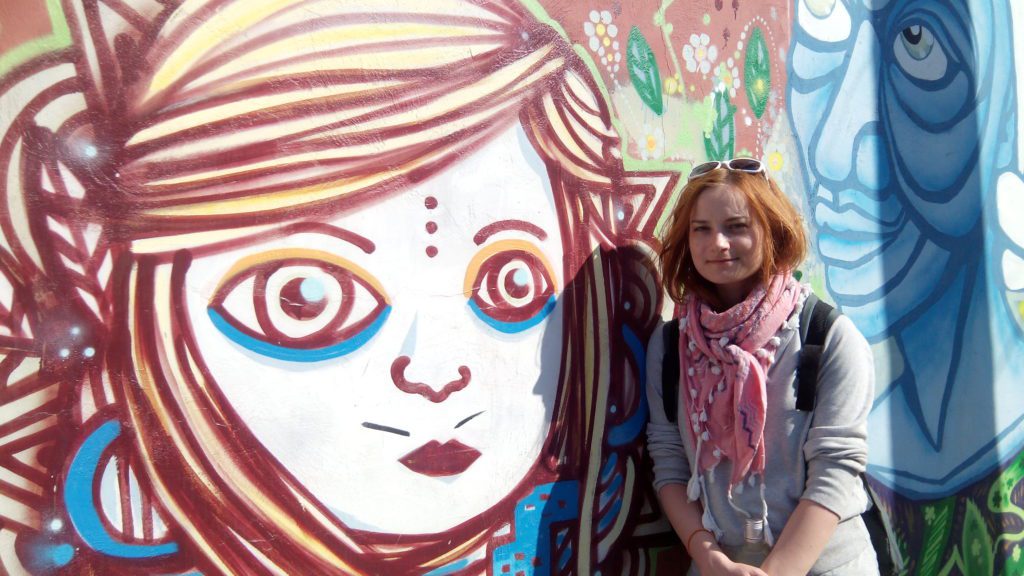 In a nutshell, whether you live in Paris for good or are here on holidays, let Kasia take you for a walk on the streets of Paris, we guarantee that her positive energy and vast skills will charm you!