First of all a few words about Le Mur:
A former billboard situated on the corner between Rue Oberkampf and Saint Maur that in 2003 was taken over by the association, who, with permission of local town hall, invites a new artist almost every 2 weeks to apply their artwork. Over the years, it became one of the most important places for street artists to get noticed.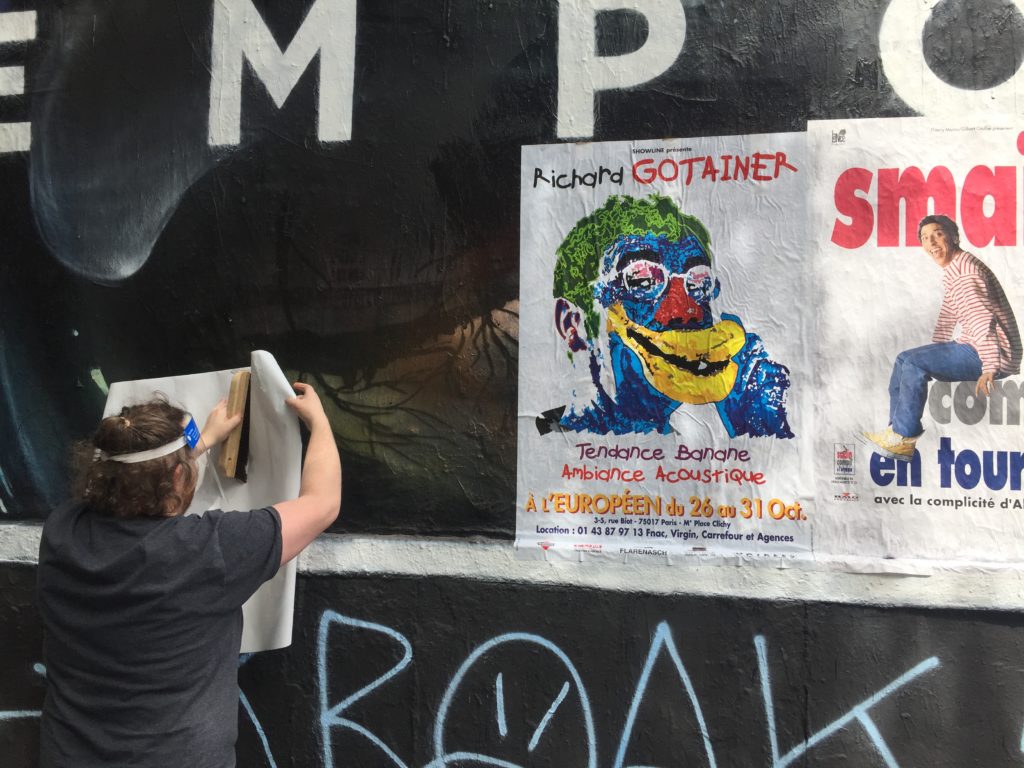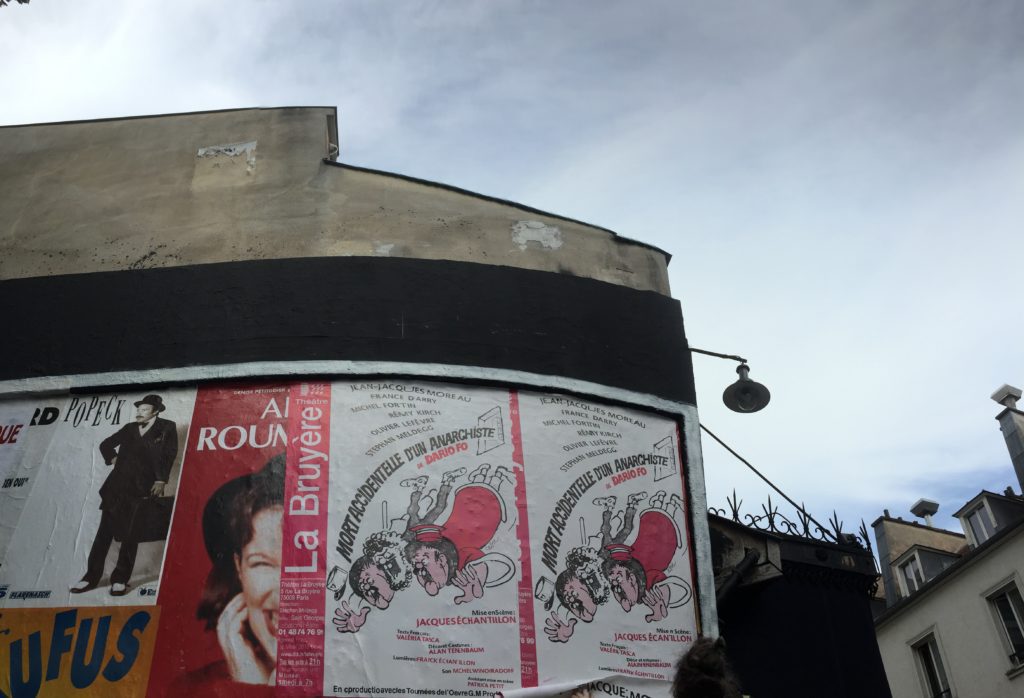 All performances were cancelled since the lockdown, but since May 11th, artist Thomas Louis Jacques Schmitt (one of the heads of association) decided to #rebootoberkampf. Every day he comes at the spot and creates an image using his original cutting technique. Thanks to him, the place stays alive.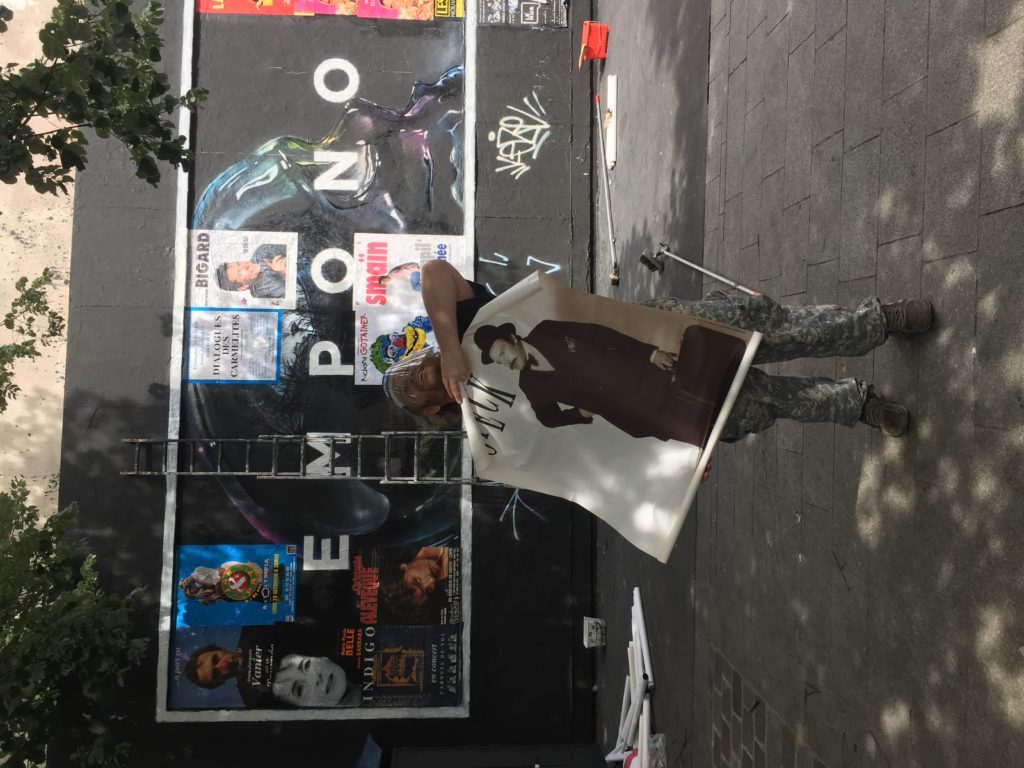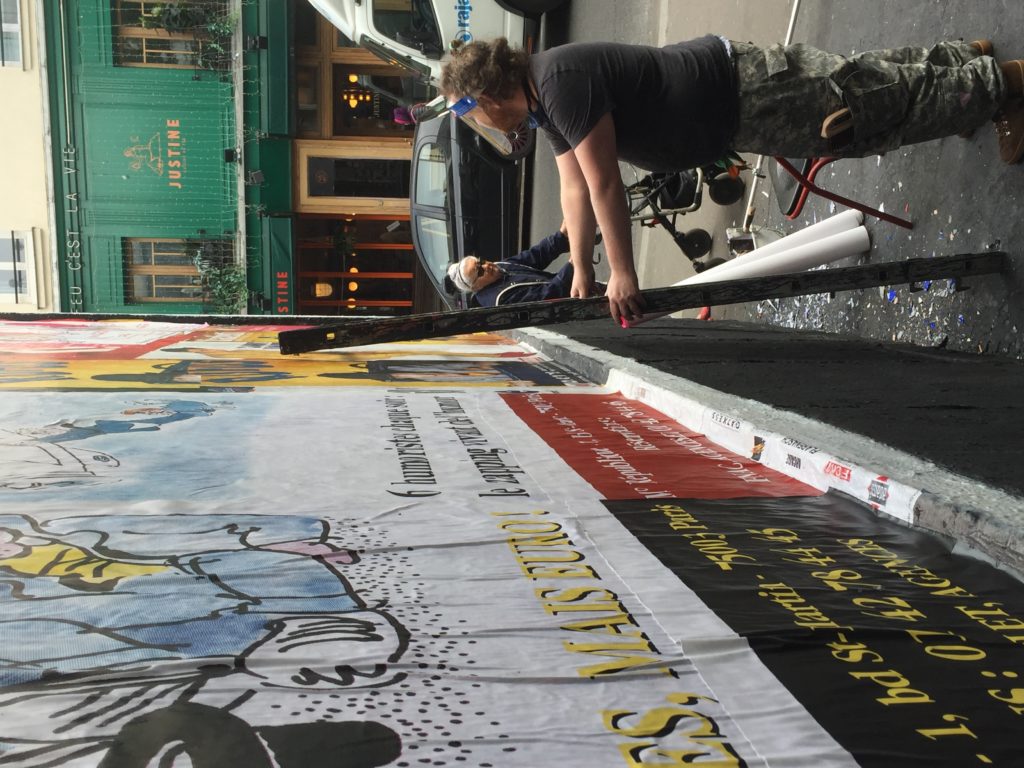 We interviewed Thomas to find out more about the beginnings of Le Mur and his career as an artist:
As I was working in a call center as my day job. One day, May 14th 2000 to be exact, I decided to start a new activity on the weekends. I began going to the corner of my street and glueing paper forms on the big billboard. It reminded me of the time I used to practice stencil art as a teenager growing up in Toulouse.
My collages kept getting removed, making a spot for yet another idea. At that time, I used to carry around a utility knife to remove the stickers of Front National whenever I found one. I decided to use the knife in my work, and this is how, almost by chance, I found my new technique. I would start cutting through the layers of advertisement.
I eventually lost my day job, but I kept cutting. At the time, the word "street art" was yet to be invented.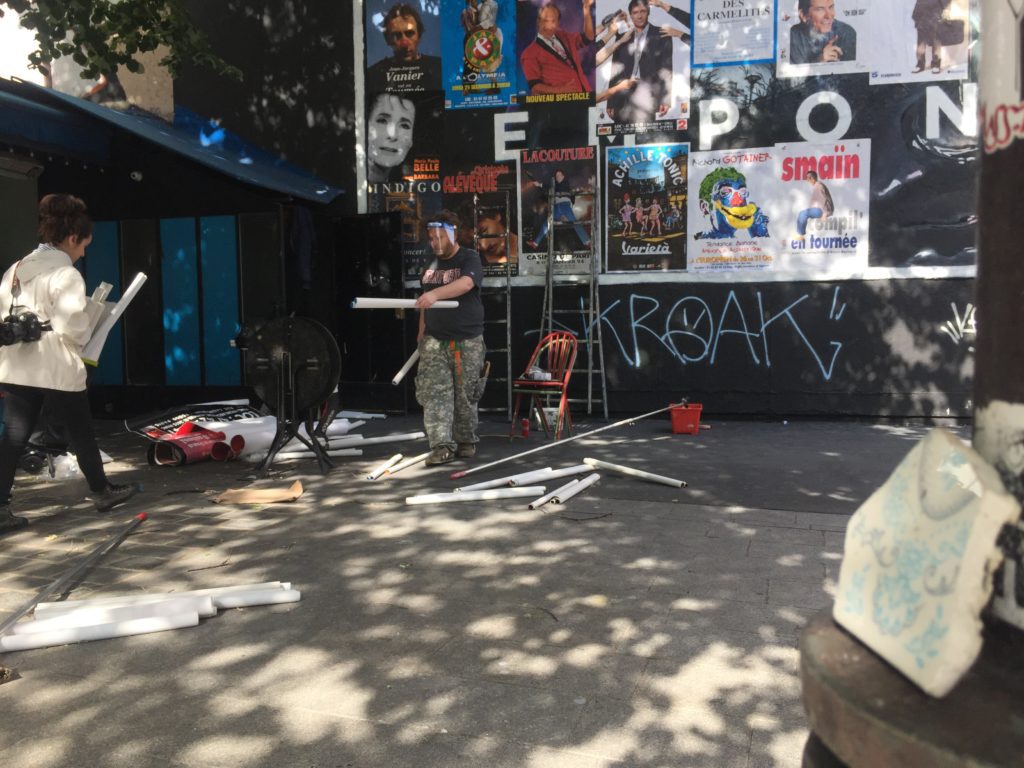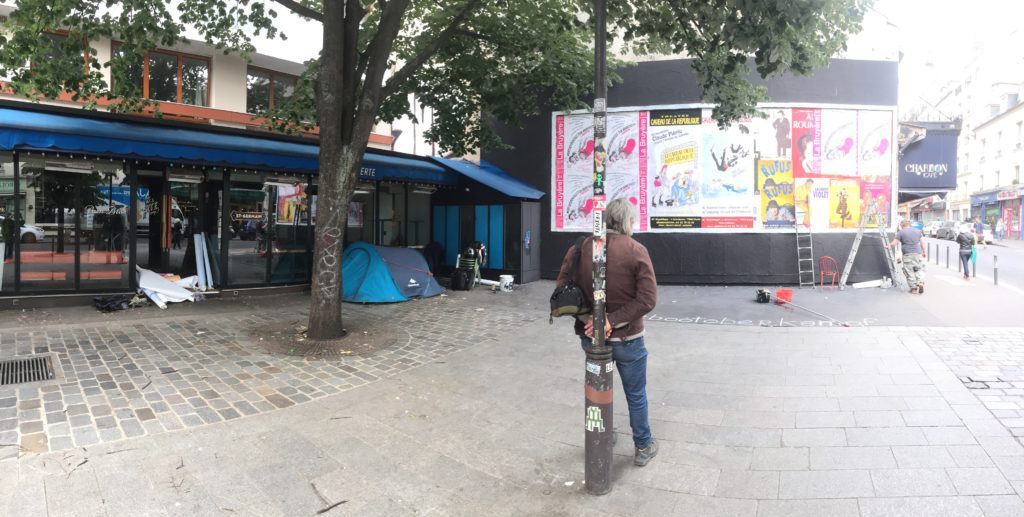 By the end of June 2000, I have met Invader whose studio was not far away from my billboard. Later I've also met ZEVS, famous for his night shadows and André, the hipster-graffer. I started introducing myself as Tom Tom, which was my childhood nickname. It soon became Thom Thom, which is the name I use until today.
9/11 was a turning point for all of us. One night, Invader told me: "Have you heard the new name they call us…? Street Artist".
Today is 20 years from his first intervention at the place now known as Le Mur Oberkampf.
Written by : Kasia Klon