The banks of the Seine are now a privileged place for urban art in Paris. After the Sens dessus dessous project during which several installations were suspended on five bridges overlooking the Seine, it was the turn of the Tuileries tunnel to host the murals of a dozen urban artists selected on the stage.
When the official murals…
The summer of 2022 delights our eyes thanks to the colourful interventions carried by the project L'art urbain en bord de Seine. Under the leadership of Artistik Rezo, Nicolas Laugero Lasserre and with the support of the City of Paris, this project proposes to enlarge the capital before hosting the Olympic and Paralympic Games that will take place in Paris in 2024.
The 860-metre-long Tuileries tunnel, which once housed motorists, is now a delight for cyclists, scooter users and other pedestrians. Once dark and cold, it is now the place of a silent stroll, where passers-by take the time to admire the murals of 9 french artists including Brault, Erell, Hydrane, Madame, Romain Froquet and the duo Lek and Sowat, as well as the finnish Jussi TwoSeven and the italian Andrea Ravo Mattoni, made in homage to this specific site.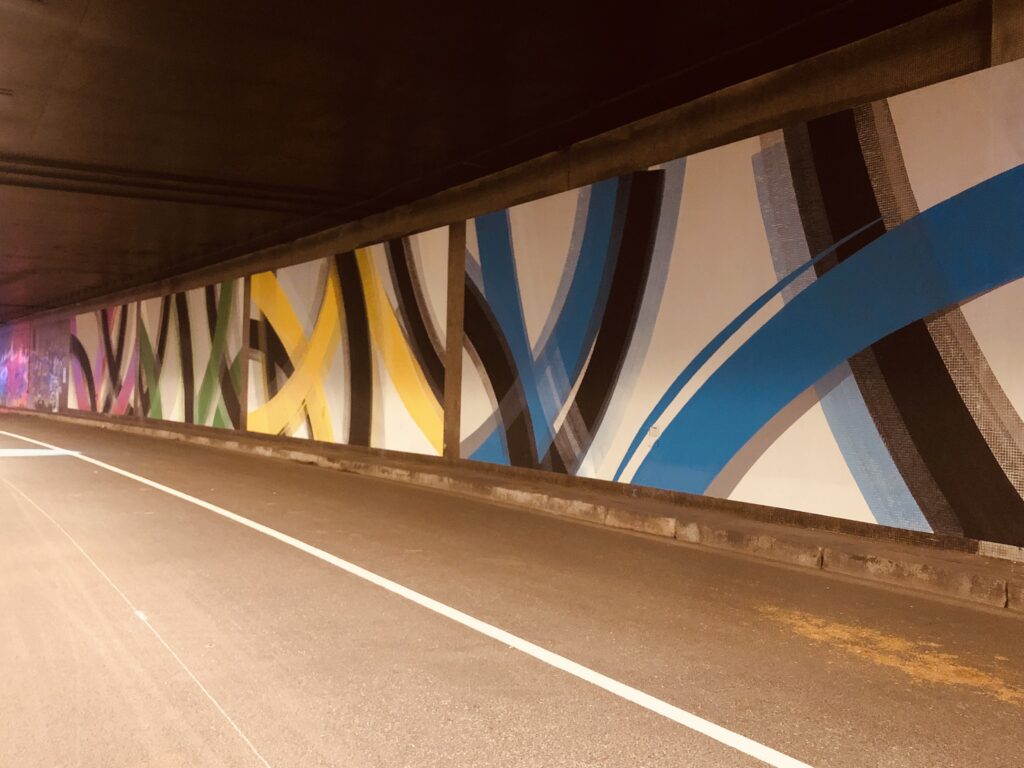 An operation that asked the artists a fortnight of preparation (from 11th to 24th july). But it is
a work in progress as the tunnel is not complete yet and still in a state of flux!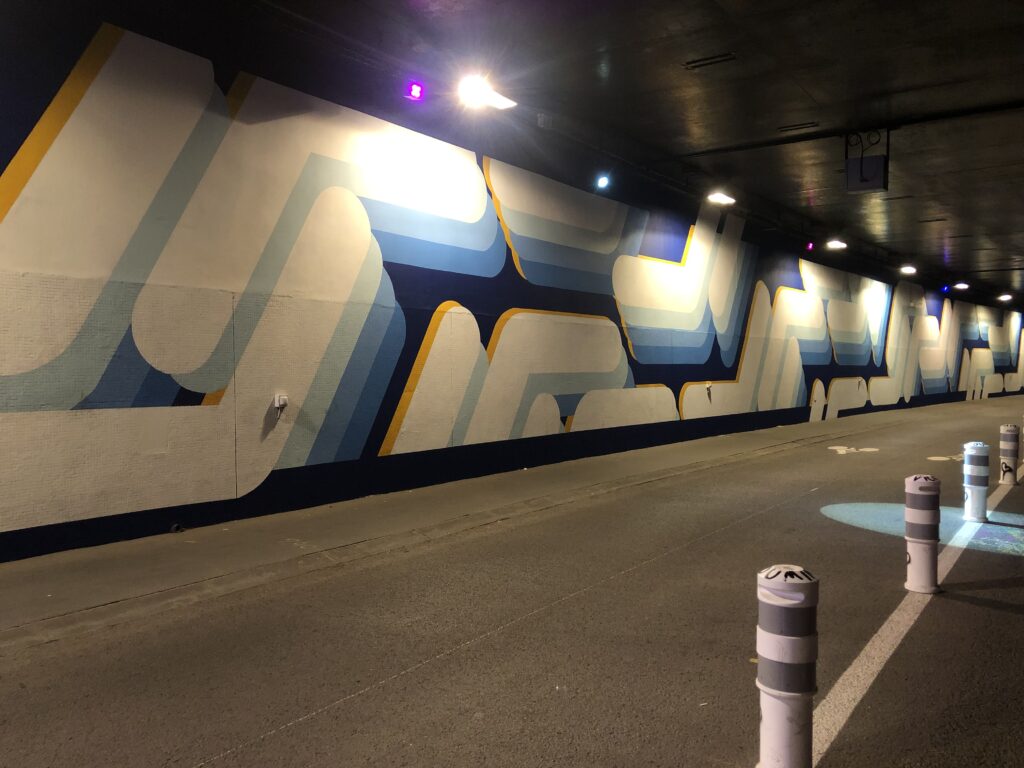 Hommage de Lek et Sowat à l'artiste Jacques Villeglé (1926-2022)
… rub shoulders with illegal interventions!
If urban art is mostly seen on the streets, it's in one of the favorite places of historical graffiti writing ; a concretetunnel that the monumental murals of 40 meters long each, extend over. It is therefore not surprising that tags and other «illegal» interventions quickly joined them.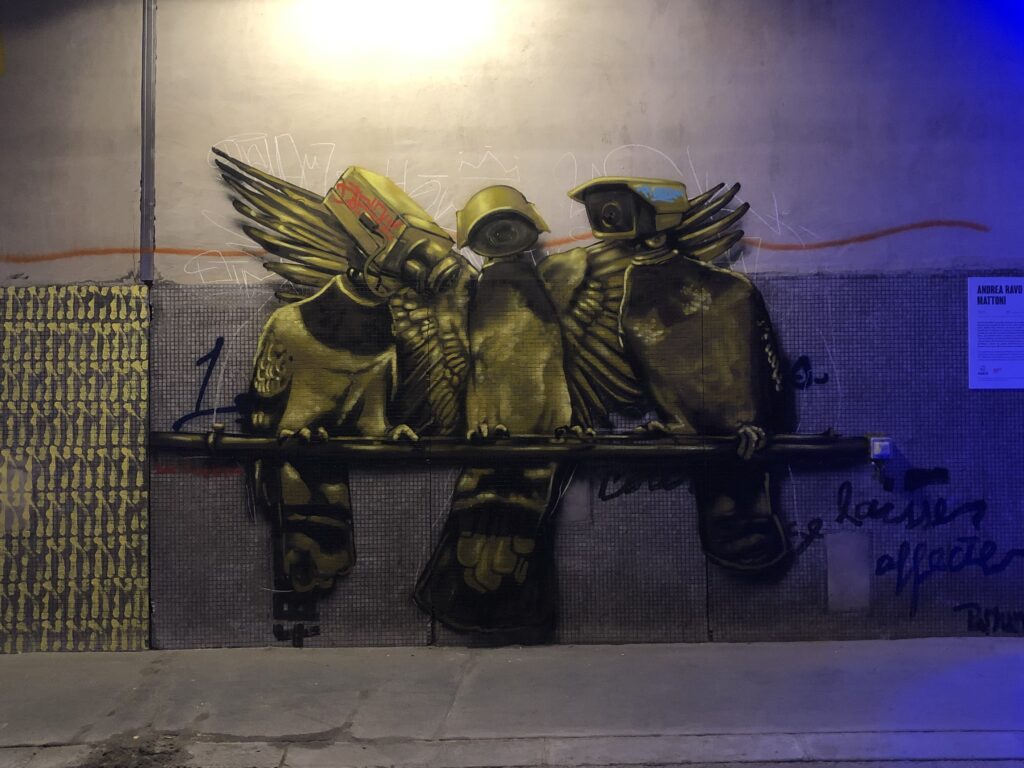 The late additions to the project soon joined the commissioned works, as we can see with the abstract compositions of ReaOne, Jérôme G. Demuth, Psyckoze and Dizaster156 and also Kraken's octopus, the collab' of Djalouz, Caligr and One Pesca, the delicate characters of the russian artist Akelo, the animals of Louyz, Mathieu Dussaucy and Mr Byste, and many others…
Jérôme G. Demuth's composition changes according to the spotlights' variations 
The tunnel's murals should be visible at least until the end of 2023 summer.
Access to the tunnel is free and is done through the Pont Neuf, near to the Place de la Concorde 7/7 days
from 7 to 22 hours.
Text and pictures : Marie le Palec