This year, we are celebrating the 150th anniversary of the Paris Commune. The moment when an extreme left revolutionary socialist government took control of Paris.
After losing the war with Prussia in 1871, the soldiers of the National Guard returned the French government to Versailles and created their own independent authority from March 18 to May 28, 1871.
During this time, feminist, socialist and anarchist tendencies have played an important role.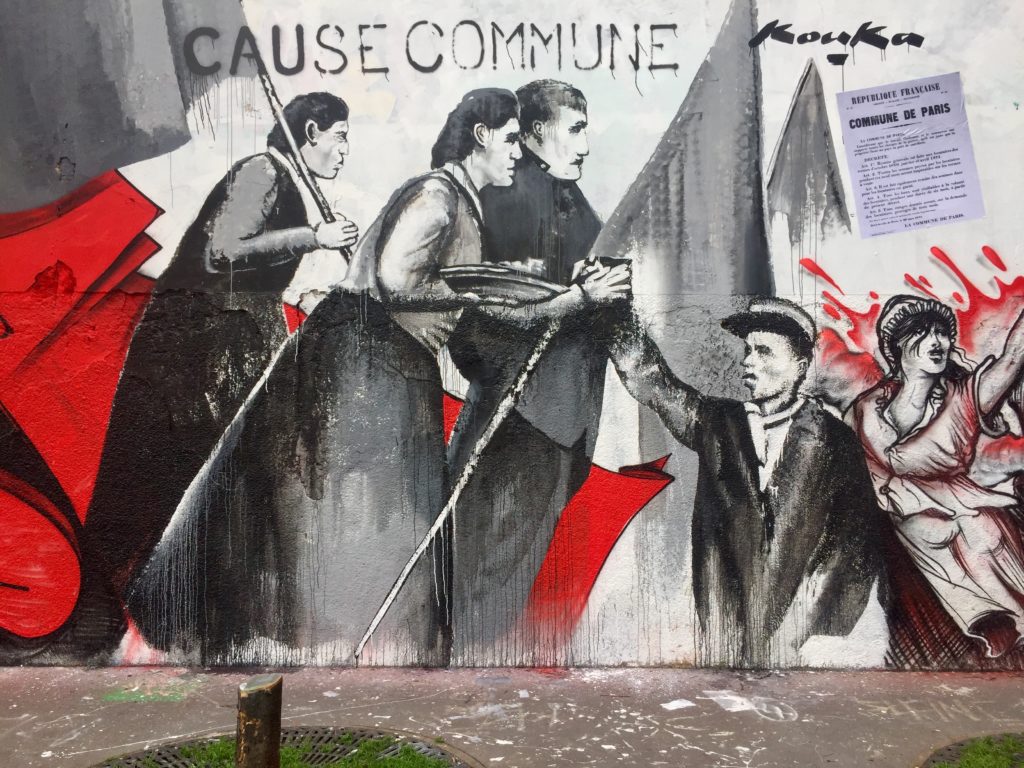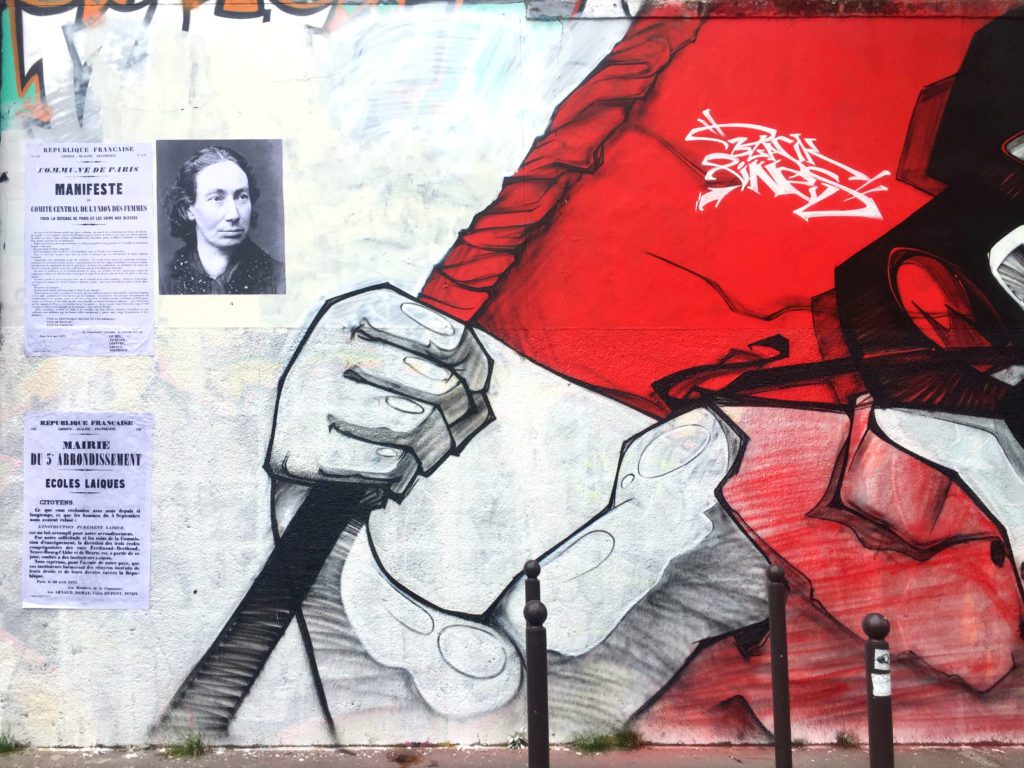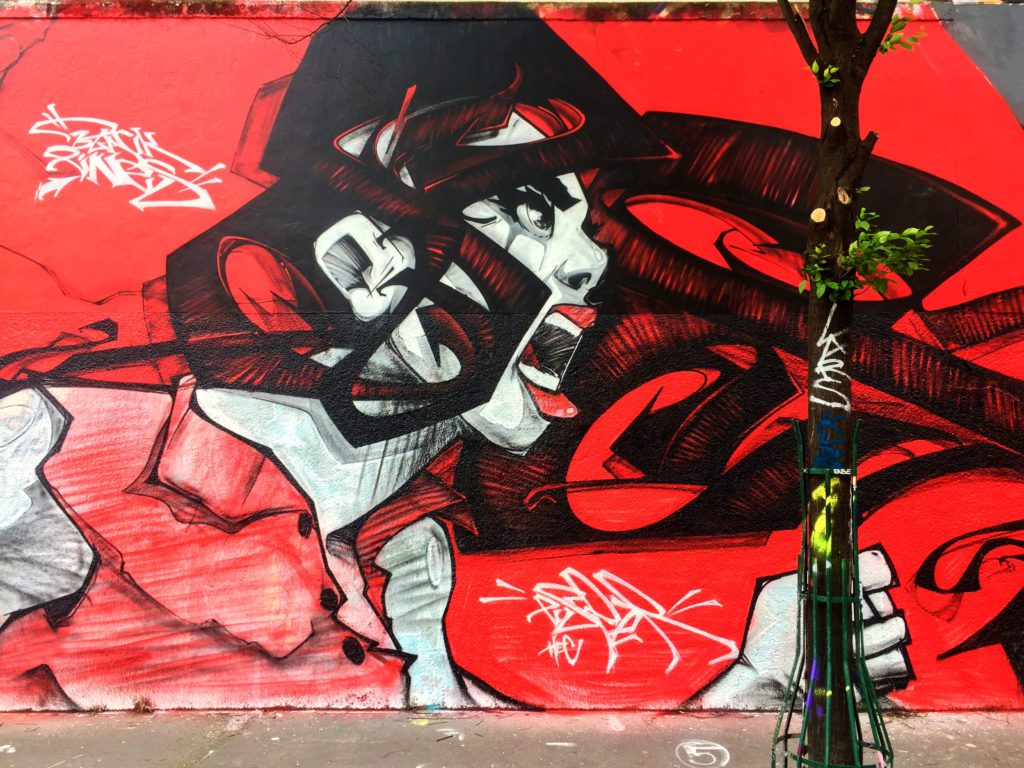 The Communards wanted to establish a very progressive social democracy. Their main goals were to separate church from state, end worker exploitation, cancel rent during the siege, and let employees take over a business abandoned by its owner.
On May 21, the French army entered Paris and what we now call "the bloody week". The streets of the city flowed in the blood of the Communards. It is believed that over 20,000 people have been killed.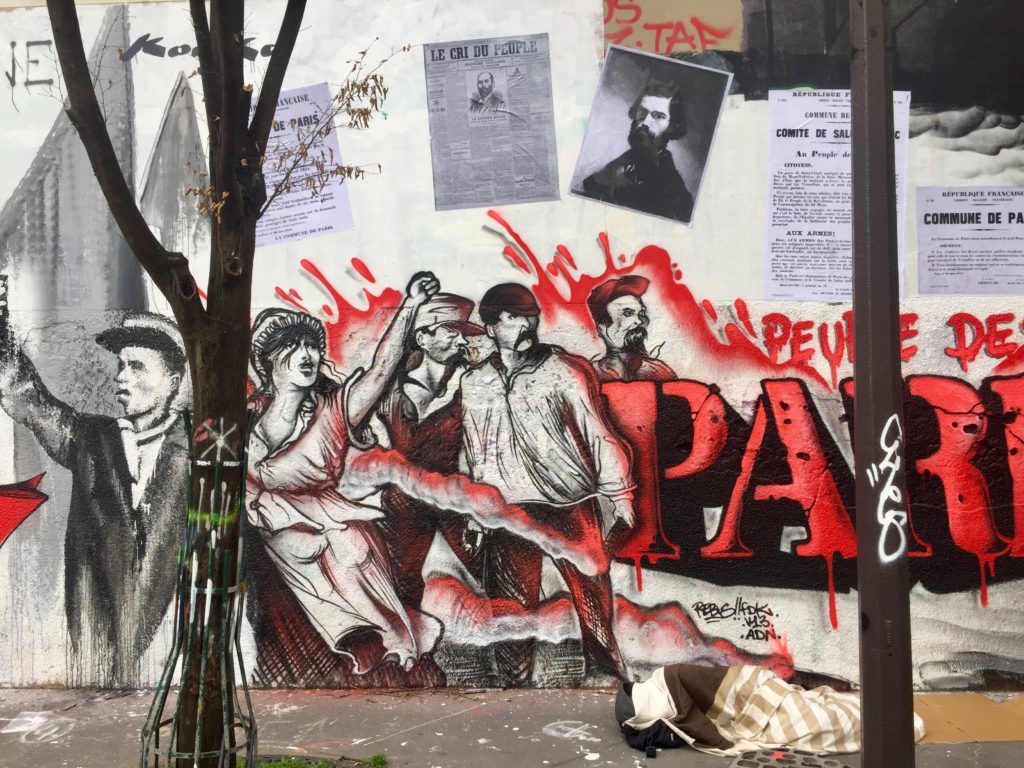 It was the end of the Paris Commune… but nevertheless, until today, its political and social influence is widely debated.
Last week, it was exactly 150 years since Bloody Week… and that is why the Parisian collective "Black Lines" met with Le MUR 93 on Rue de la Fontaine au Roi to pay tribute to their heroes.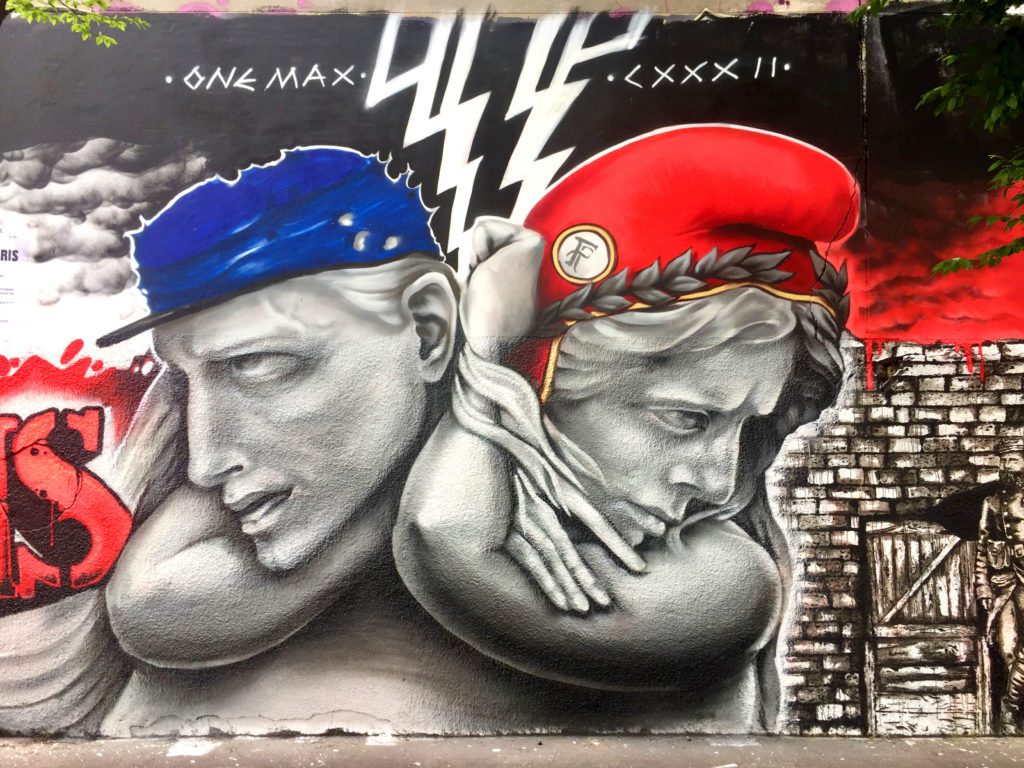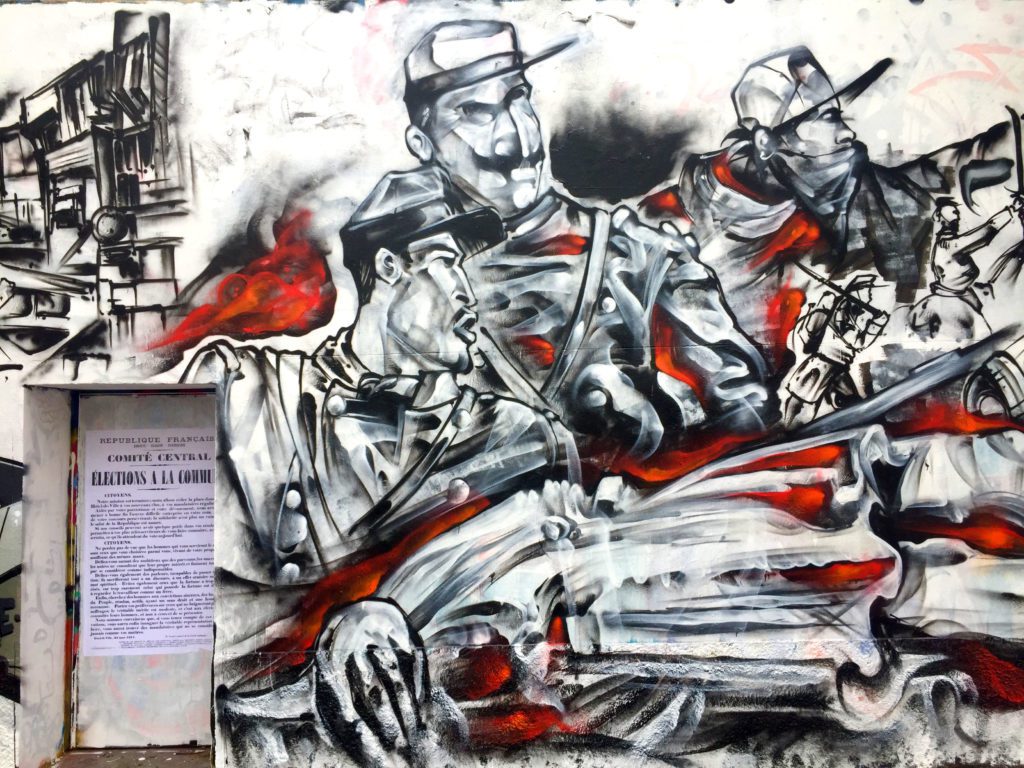 Our friend Sigismond Cassidanius describes this group as follows:
The Black Lines, a Promethean painting of the city
When we mention the Blacks Lines collective, we must summon the tutelary figure of Prometheus and therefore politics. For the titan's gesture in stealing fire from Zeus to give it to men is comparable to that of the Enlightenment; of enlightenment of consciousness.
The hero confides in humanity, frozen in its prejudices, the light and the warmth that they lacked. He awakens their mentality to the fact that their destiny is gregarious, that unity is strength.
The collective was formed on this pact between painting and political speaking. Since 2016 and their first wall on Ordener Street, the Blacks Lines have tackled the themes of resistance to oppression, ecology, yellow winter, 49.3, La Commune and Palestine most recently.
The collective grew around the founding core, Itvan K. and Lask of the TWE crew. He naturally enriched himself with the members of this team: Kraco, Kwim, Marmz, Zoyer and then Fred Team, Macadam, Tay Aguillar, Hécate, Lomo Zano, Aurélien Ramboz, Paddy, Bricedu, etc.