Under the Eiffel Tower, a huge but mysterious picture of hands connected with each other forming a chain has recently appeared on Champs de Mars.
The author of this touching gesture is the French artist known as SAYPE.
With this action, he wanted to support the SOS Méditerranée organization,
which since 2015 has been saving the lives of people crossing the sea at the world's deadly migration route.
The Eiffel Tower accepted this project to celebrate humanity and mutual aid as priceless values. Other than SETE (Société d'Exploitation de la Tour Eiffel) art-project had support from la Ville de Paris, MTArt Agency, and B Corp.
The name of SAYPE's oeuvre is 'Beyond Walls', it measures approximately 15,000 m2 and is made of 100% biodegradable paint based on natural pigments (chalk and charcoal).
The spectacle is (as in the case of most street art) only temporary. With the regrowth of the grass and weather conditions, it will disappear over time. Hurry up if you do not want to miss it! The best view of this chain of human hands is of course from the top of the Eiffel Tower.
'Beyond Walls' starts in Paris but it will not end here. SAYPE plans to travel around the world for the next 3 years to continue this message.
This is not the first time, however, when the Eiffel Tower allows artists to intervene on the larger scale. In 2015, during the COP 21 with the support of la Mairie de Paris, the world-famous artist Shepard Fairey (better known as Obey) attached a huge sphere between first and second floors of the tower. It was supposed to reflect 'Earth Crisis' and it was named after that. Between decorative flowers of this 8-meter "ornament" hanging from the tower like a Christmas ball (it was December 11th), it unveiled the scenes symbolizing the dangers of, among others, global warming and increase of air pollution.
The project was carried out with the initiative of Gallery Itinerrace – one of the most influential galleries promoting urban art.
And just a year later, during Nuit Blanche, another American artist – Cleon Peterson – was allowed a giant playfield under the Eiffel Tower, decorating it with huge 500m2 mural: 'Endless Sleep'.
The white and black dancing figures represented the scene taken from the Italian novel Hypnerotomachia Poliphili – the leading subject for Nuit Blanche 2016. Cleon Peterson used it as a pretext to raise the subject of our modern dilemma of division and the search for social and political union. In the modern, global society, the differences are either bringing us together or forcing us further apart.
Have a look below at the pictures of each of these massive projects and let us know in the comments which had the biggest impact on you. Which one did you enjoy most?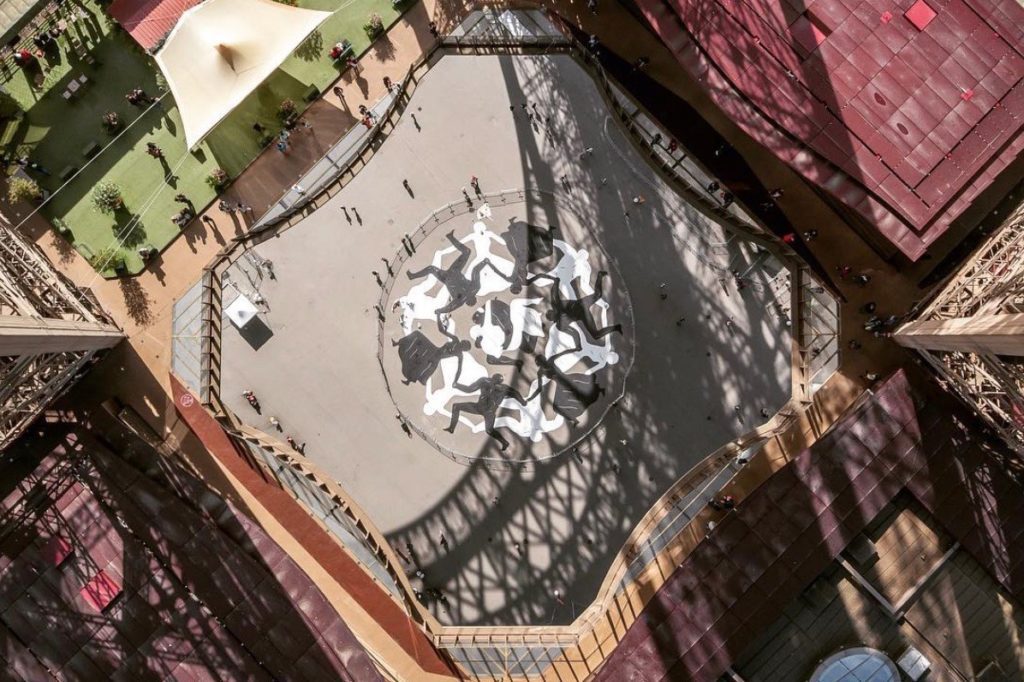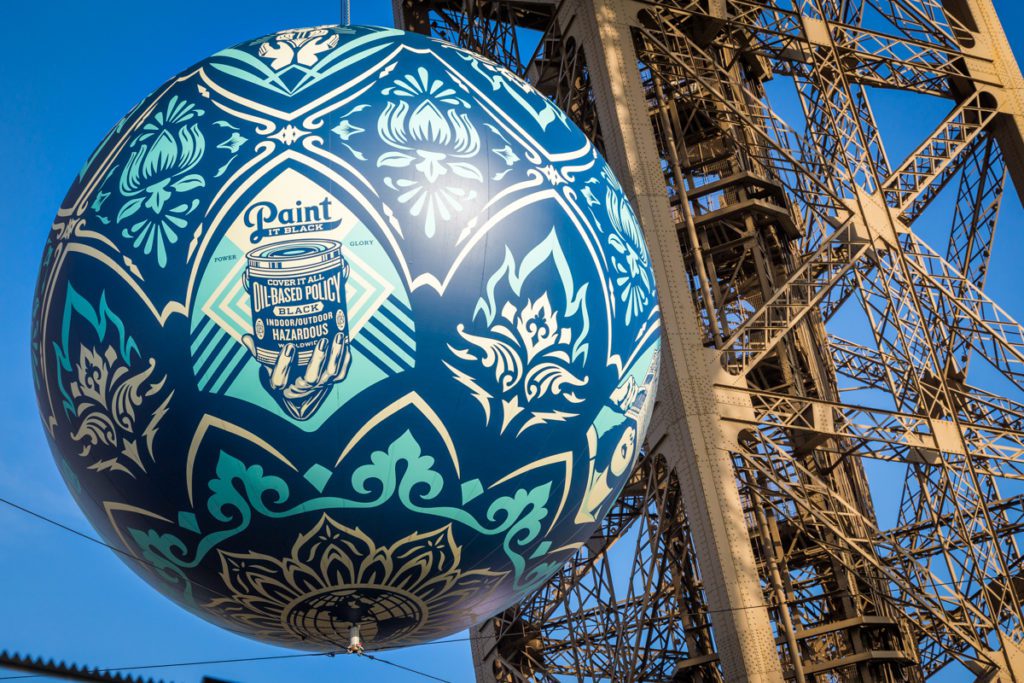 Article written by : Kasia Klon