On Sunday, August 22nd, 2021, President Emmanuel Macron announced that Josephine Baker will be the 6th woman to enter the Panthéon. She will join Marie Curie, Geneviève de Gaulle-Anthonioz, Germaine Tillion, Sophie Berthelot and Simon Veil in this great honor. Josephine will be the first Black woman in the mix. Her body would remain in Monaco; however, the memorial plaque will be installed in the Panthéon on November 30th.

Why is this a big deal?
Since the French Panthéon became a burial place in 1881, it was always reserved for the country's most honourable citizens. Yet it was and still is "surprisingly" dominated by the male majority (76 men and only 5 women).
The first woman, whose body was buried there, was Marie Curie-Skłodowska – a true genius who won not one but two Nobel Prizes in two separate fields of science. I guess the French didn't have a choice but to acknowledge her accomplishments.

Why is Josephine Baker getting this honour now?
Many male artists are already buried there: Victor Hugo, Alexandre Dumas, Emile Zola – all are writers. But most graves are occupied by politicians, activists, scientists, or military officers. Josephine was the first Black superstar – she was a dancer, a performer, a singer. But more than that, during the Second World War she worked as an "honourable correspondent" for the French. As an entertainer, Josephine had an excuse for travelling around Europe and attending numerous parties with ambassadors, bureaucrats, and officials. She gathered and carried information for transmission to England, about harbours, airfields, and German troop locations. Notes were written on sheet music in invisible ink.
After the war, Baker was awarded the Resistance Medal by the French Committee of National Liberation, the Croix de Guerre by the French military, and was named a Chevalier of the Légion d'honneur by General Charles de Gaulle.
She was also a spokesperson for equality, and she opposed racism and segregation. She famously adopted 11 kids, each of different ethnicity, and raised them accordingly following their original cultures and religions. With this rainbow tribe, as she called it, she dreamed to prove to the world that we can all live in peace despite our differences. While the kids were playing together, people were invited to watch and learn.

Such an inspiring woman, yet towards the end of her life, she was forgotten. She lost her fortune and was kicked out from her marvellous château in Dordogne, she died broke and abandoned.
After her death, people reflected on her accomplishments, and she was embraced by artists all over the world. Her famous château is now dedicated to her memory.

The decision to transfer Ms Baker's remains, which are buried in Monaco, comes after a petition calling for the move, started by the writer Laurent Kupferman, caught the attention of Macron. The petition has garnered nearly 40,000 signatures over the past two years.

Today, I would like to share some tributes from Parisian street artists.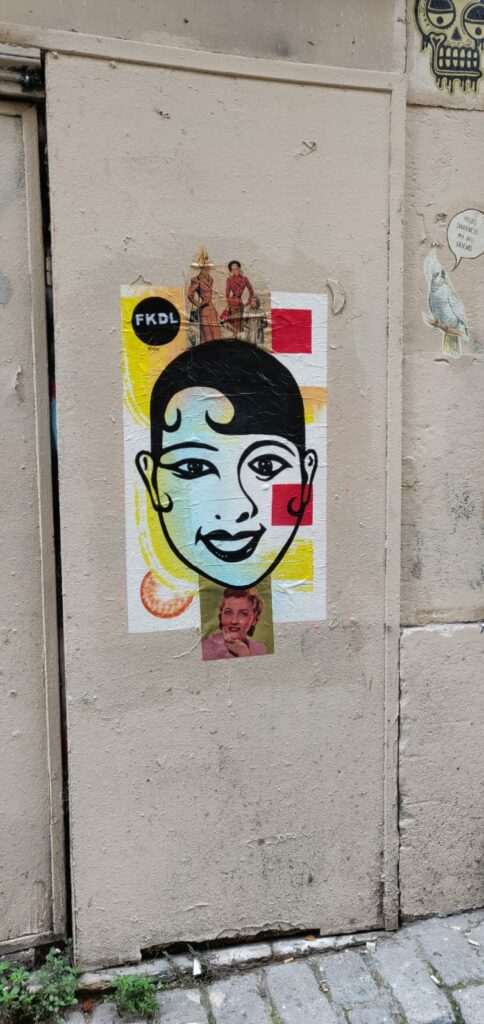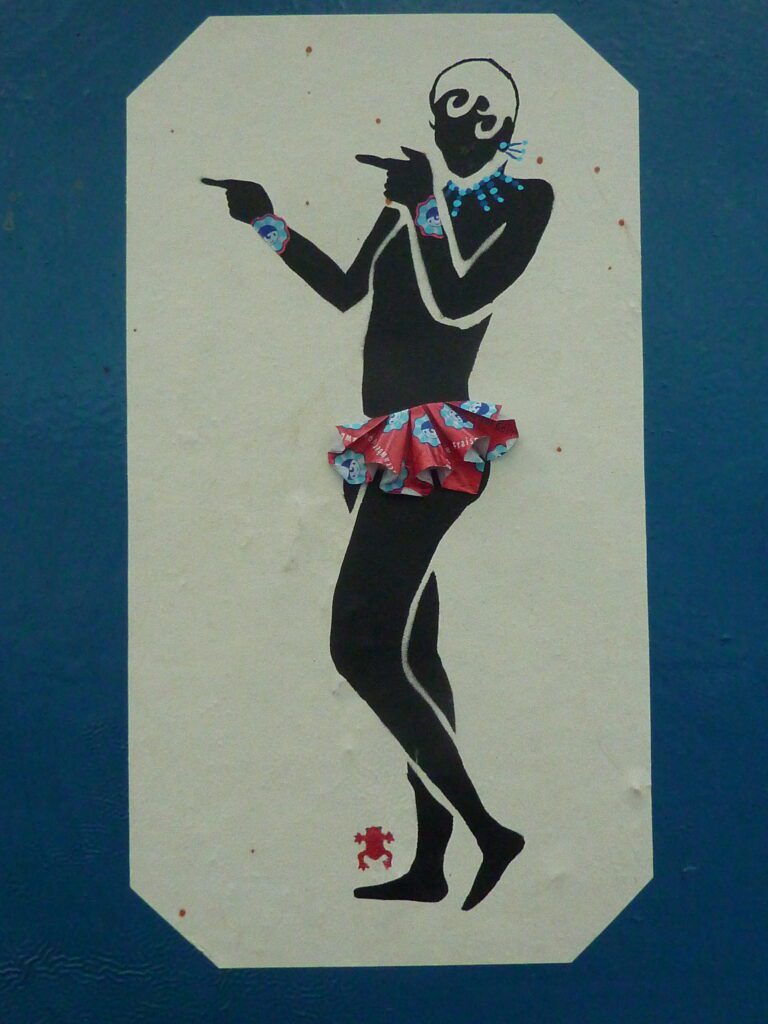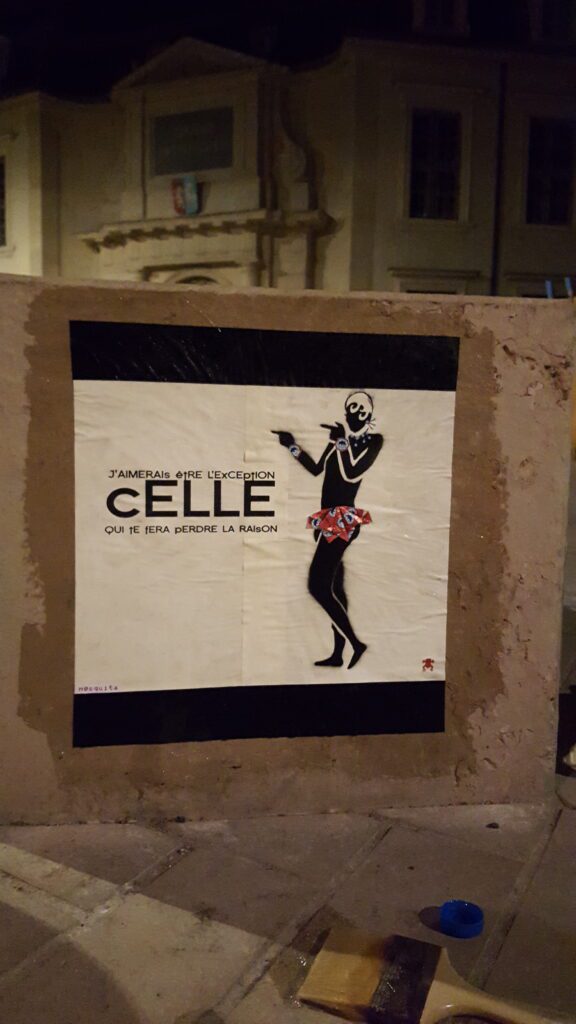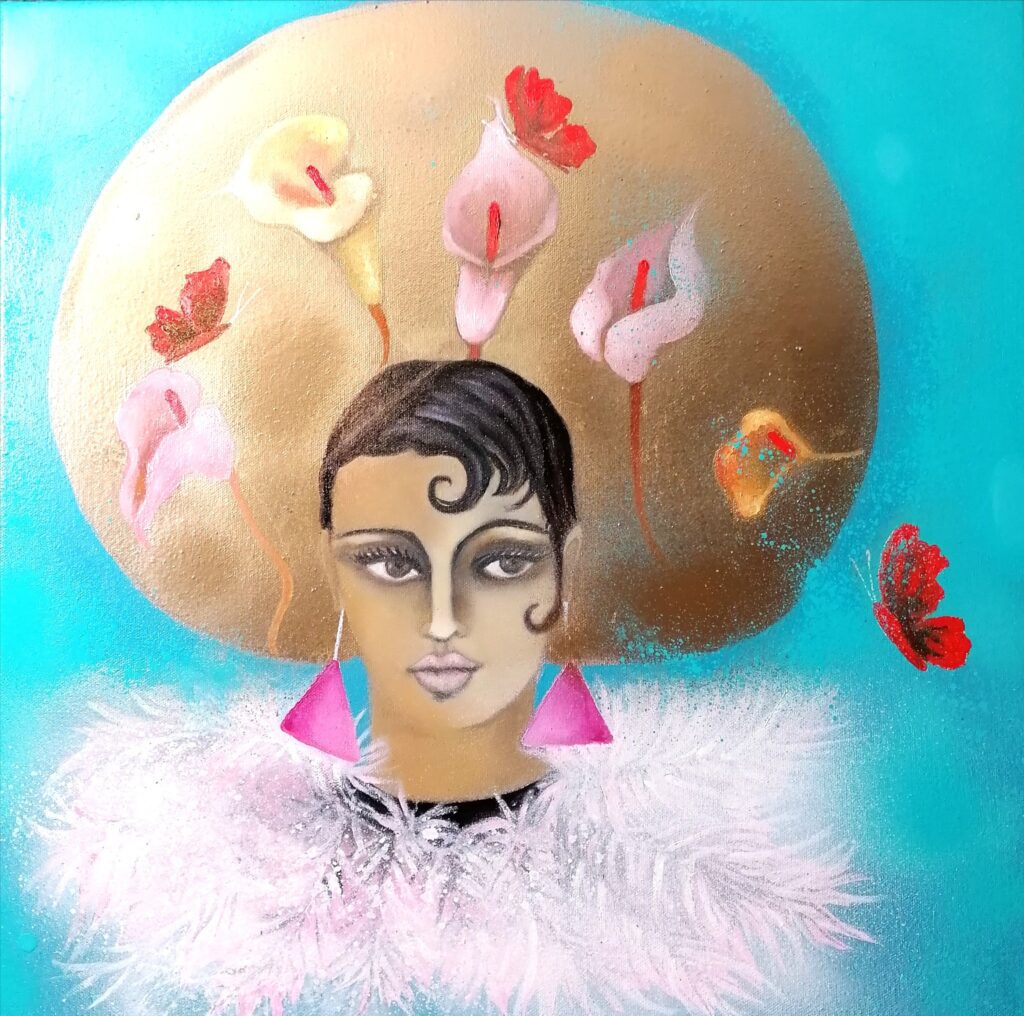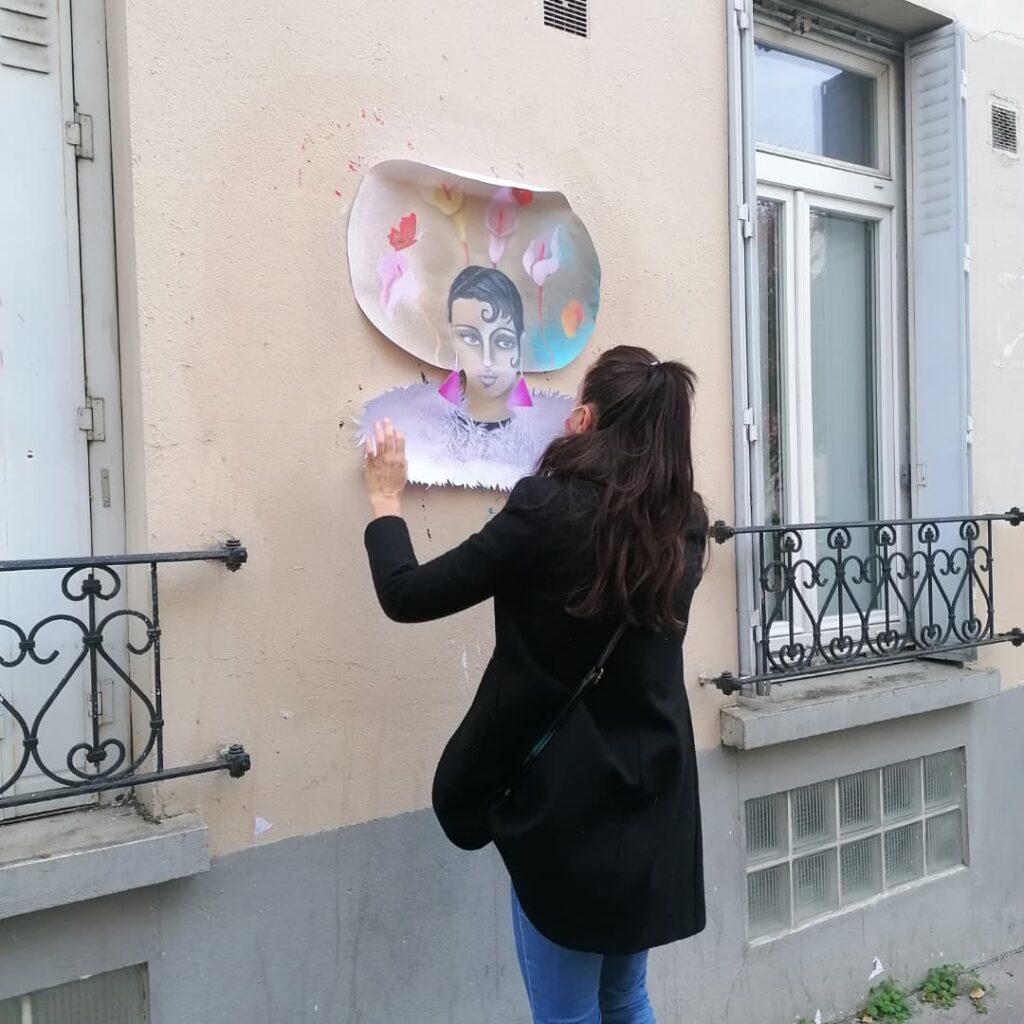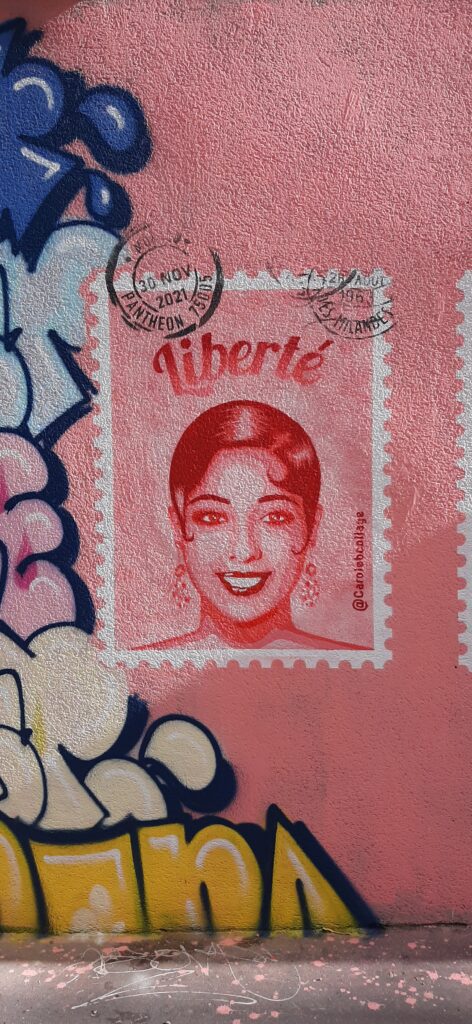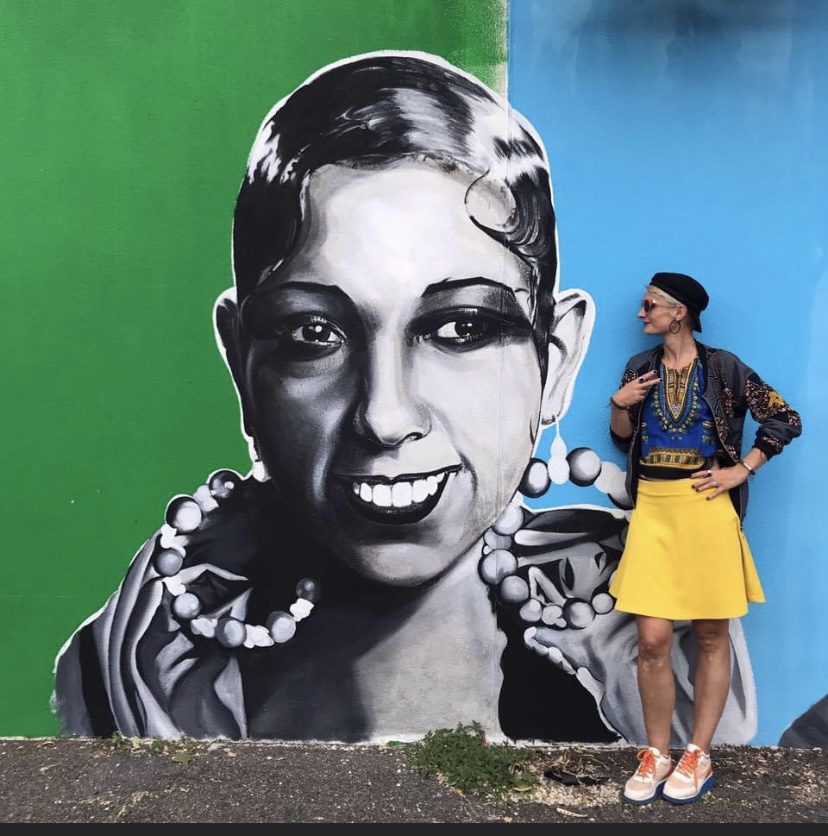 Do you like my selection? Do you have some artwork you did or took a picture of representing her? Feel free to share the pictures with us through Facebook or Instagram with the hashtag #bakerinstreetarttour
Article written by : Kasia Klon