On the sky, in the tail and the very last brilliance of the Situationists comet of the creation of the late seventies, appears the Copy Art.  The pictures are reproduced with discolouration, reshaped and recomposed. Some artistic groups such as Support/Surface have already broken the neck of what was the traditional painting; the beauty is conceived, after Guy Debord' words as "temporary and experienced". Even on the streets where it has taken place from the favour of 1968 May's protesting movement. Excitement for creation in the Beaus Arts's studio and the posters the students produced are still famous nowadays. Drawing is anonymous and inspired more by the masses than the individuals, becomes collective, like a single number lost among the others.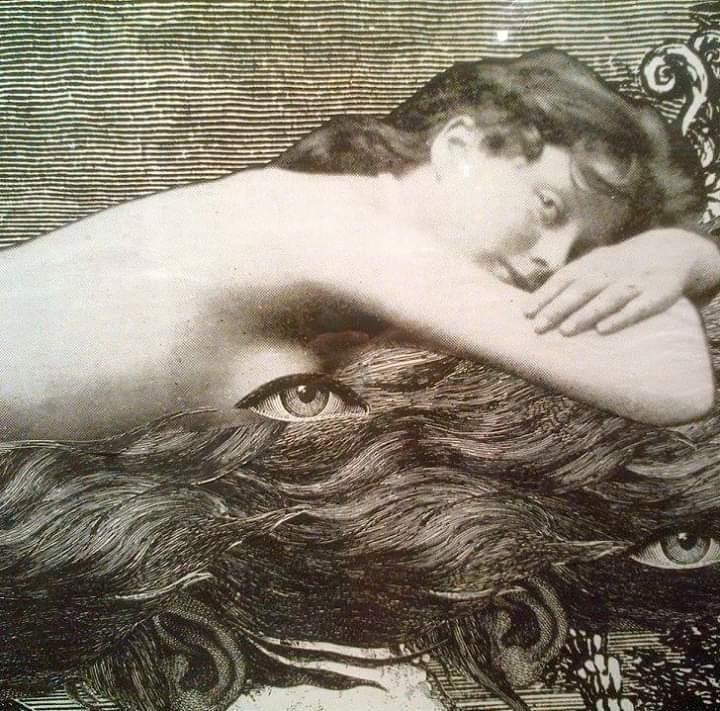 It's Treize bis' idea, to get lost among the crowd, being only a number, but such a one! A magical one who sounds like an enigma. It unifies the bad luck number since the knights of the Temple were arrested this very Friday of October the 13rd of 1307, with the Latin locution that invites to do it again. It is the reflection of the ambiguity of the artist, talking to us in a mysterious two different ton voices. Is it a code, a souvenir of a former address?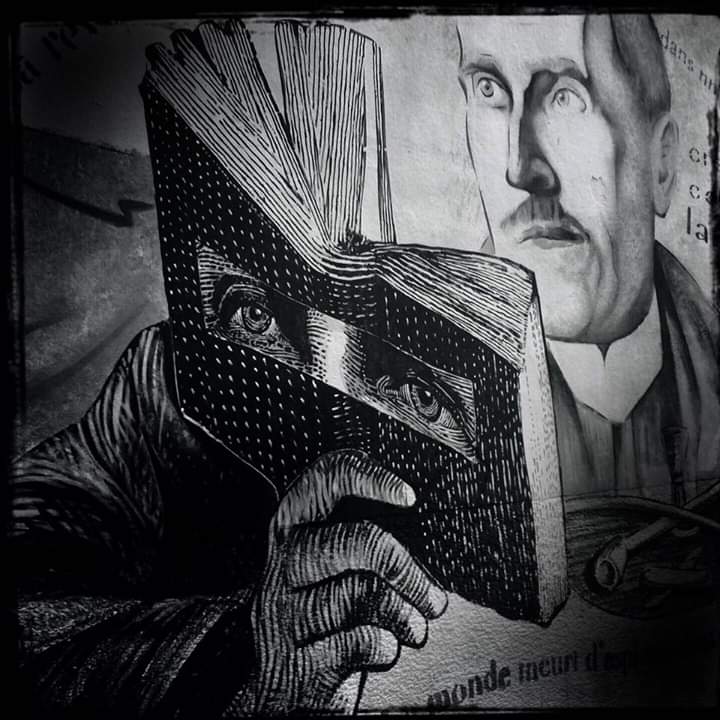 Treize bis uses inks just like a poet, making collages of different images, keeping all the rebellious flavour and self technique of Copy Art. Not only ambiguous in the style, but also in the discourse. What is shown is talking to us. "What we see is watching us" after Merleau-Ponty and that's the theme the artist has developed since a couple of years, through the "I see you" project by pasting singular eyes, sometimes like a garland and complementing a piece of art and sometimes alone like a signature. 
From the Tuileries gardens to every urban landscape like an old fishmonger or a simple wall that would have been one-eyed without the artist's intervention. It turns it out in cyclopean apparel. One has to admit that the task is ambitious; to change our contemporary way of looking, to give them a giant's eye so that they will be able to get a new blink upon the city. They prevent us to have an unofficial look on our everyday life, to miss the sleeping beauty that can emerge out of our circuits, just a matter of paying attention. The visual bombs the artist sticks on the walls are sometimes disturbing. Because they never get tired of questioning our social, selfish and sexual habits. Like a Socratic maïeutics, the questions are done on purpose to give visibility on our answers, reflect on our close nature, to make them appear huge on the wall, in black and white.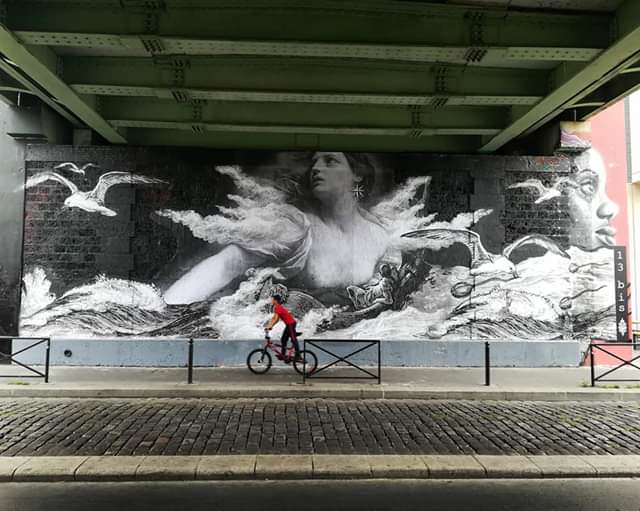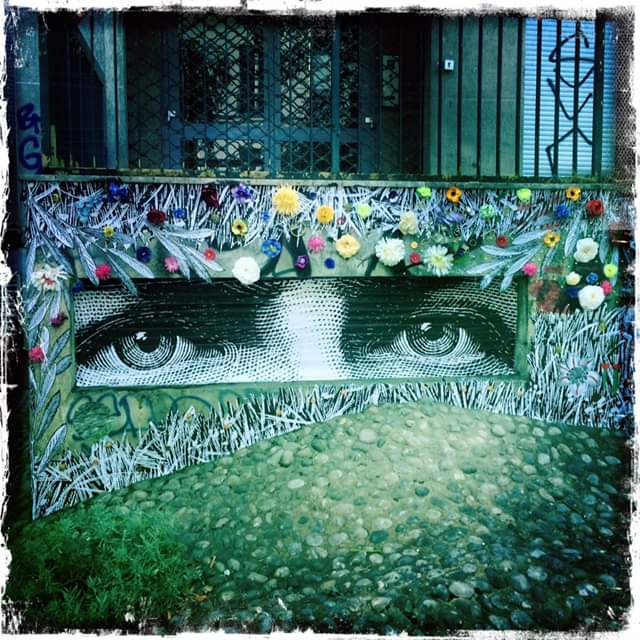 Article written by : Sigismond Cassidanius