You may know us for our passion for Street Art. Nevertheless, we do love all sorts of creativity and artistic expressions, and love to discover those around Paris.
Since we, the guides, are having a little bit more time to ourselves these days, I decided to explore lesser-known neighbourhoods in search of some cool arts.
This is how I stumbled across Levallois-Perret. It is hard to imagine that this tiny commune is the most densely populated city in Europe, yet it is one of the two most expensive Parisian suburbs. It is the final resting place of Gustave Eiffel, who had his great atelier here, working on his most famous constructions like the Statue of Liberty or Eiffel Tower herself.
The nearby island made its own history when post-impressionist painter Georges Seurat decided to immortalize her in his paintings.
These are only some reasons why you should check this place out… it is also true heaven of trompe l'oeils! You got me; this was a real reason why I decided to explore there!
What is Trompe l'oeil, you ask me?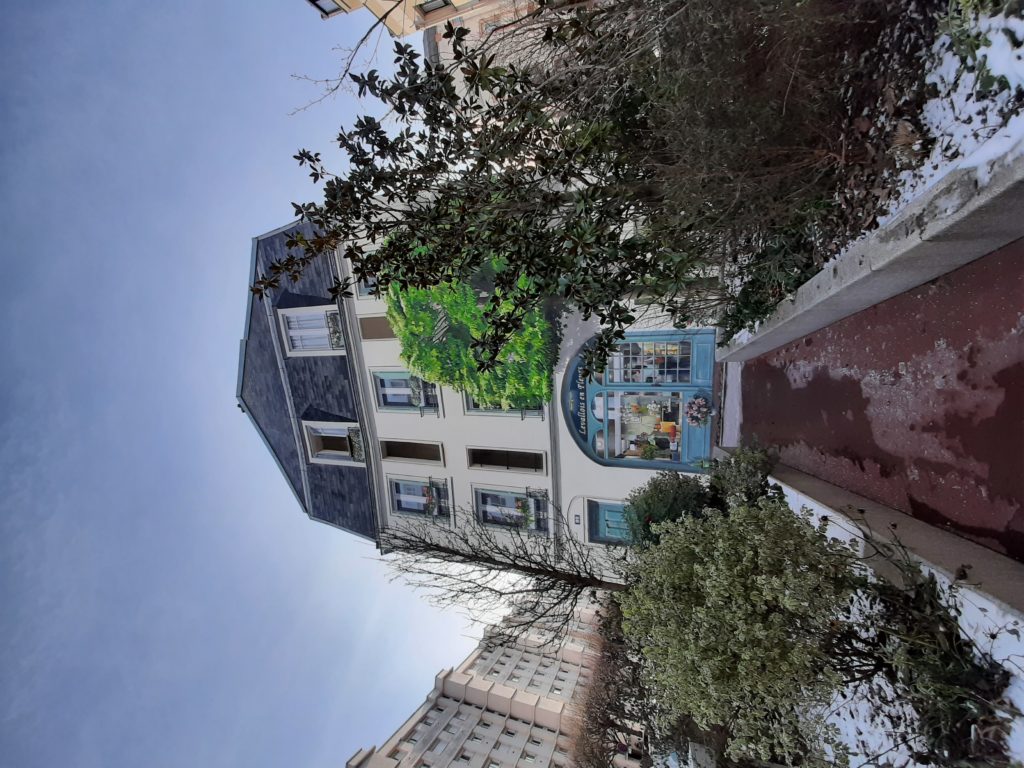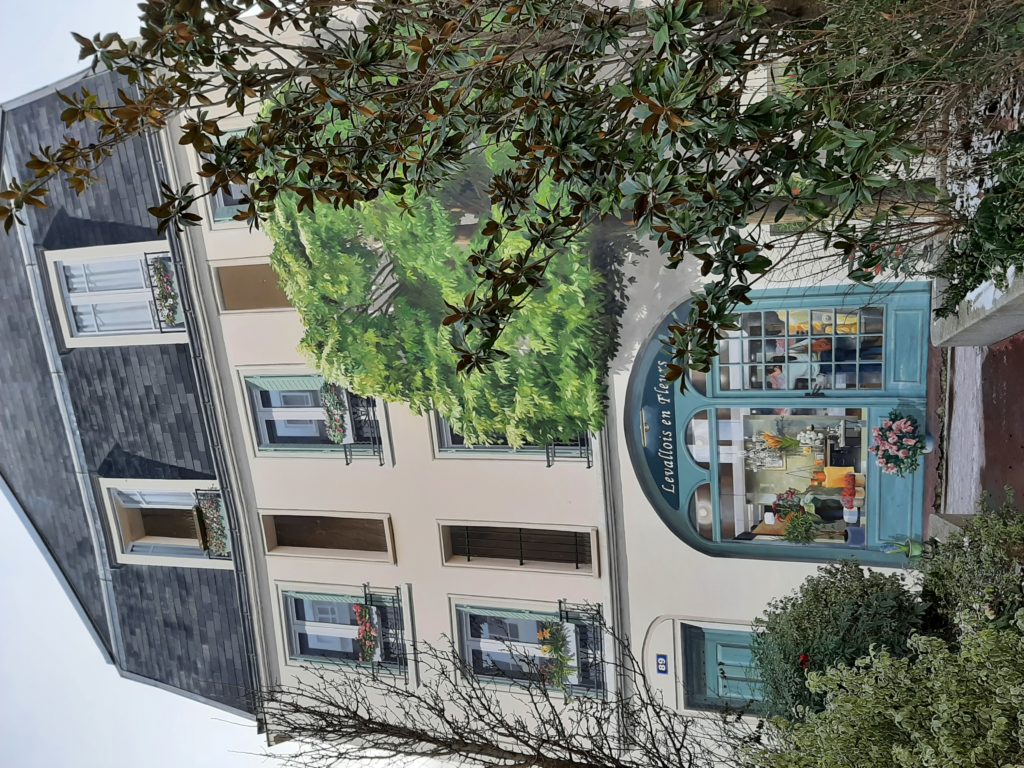 The history of "deceiving the eye" by the incredibly realistic style of painting, goes all the way back to Ancient Greece, where Zeuxis famously hung his canvas outside, fooling the birds who mistaken the painted fruits for the real and destroyed the image! His rival Parrhasius wanted to prove he is even greater at this, and so he invited Zeuxis to his studio and asked him to unveil his newest creation. But Zeuxis couldn't move the cover, as he soon realized it was in fact the painting itself! Parrhasius won this contest, as fooling an actual person was considerably more impressive.
Nonetheless, the name Trompe l'oeil was firstly used and popularized by a French painter Louis-Léopold Boilly, who showed his painting under that title in the Paris salon of 1800.
Today when using this term, we are mostly referring to the murals, painted on a blank wall, to resemble a façade of the building. It often features "fake" windows, balconies, doors, shutters, sometimes flowers on the parapets, animals or even people.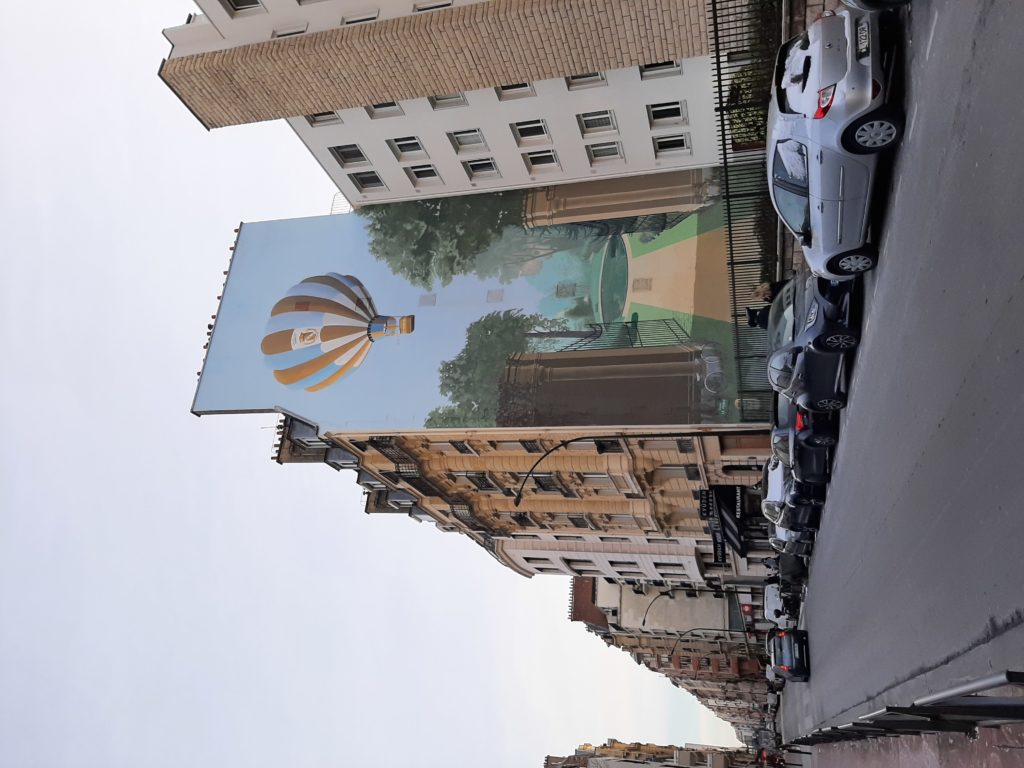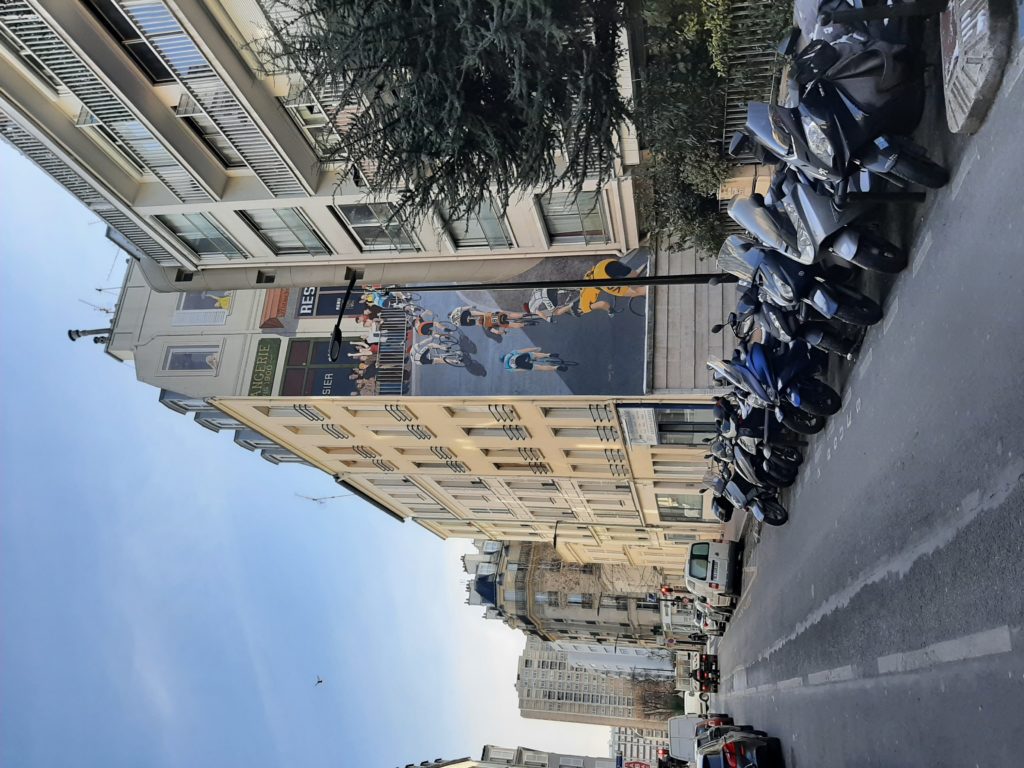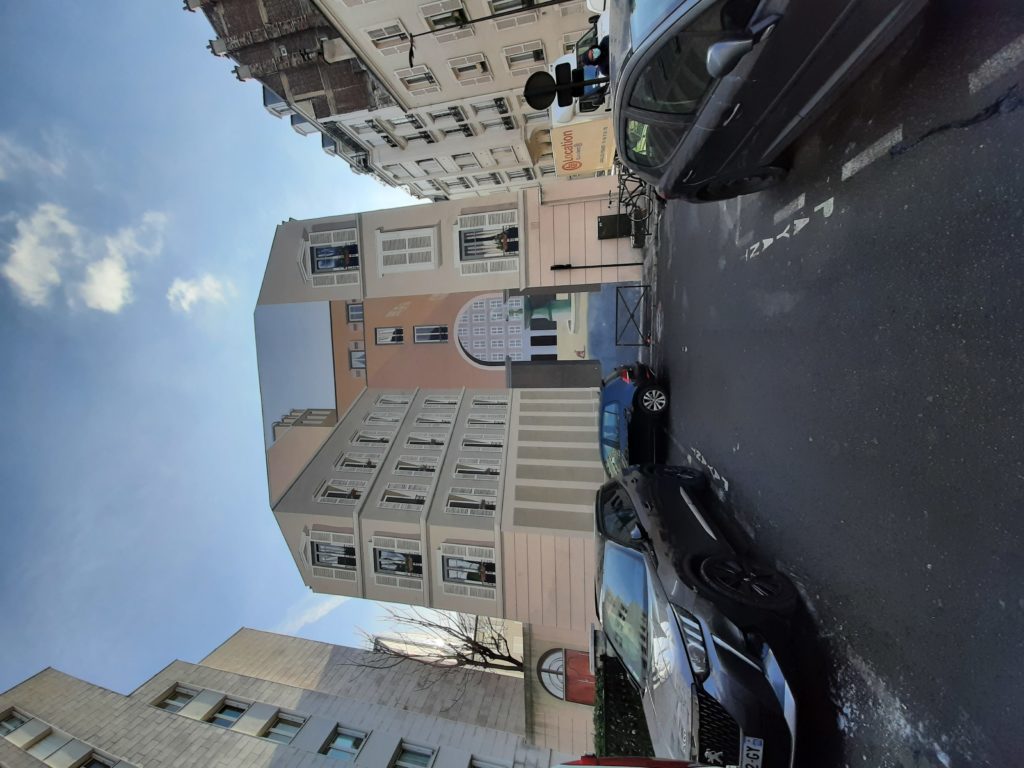 In Levallois-Perret the project to develop trompe l'oeil was incorporated in the 80s. Since then, every year more and more murals are being added. The most popular company is that one managed by Patrick Commcey – A.Fresco. In 2011, he was awarded a Silver Brush for Café des Acteurs – undeniably the most beautiful wall in the entire city.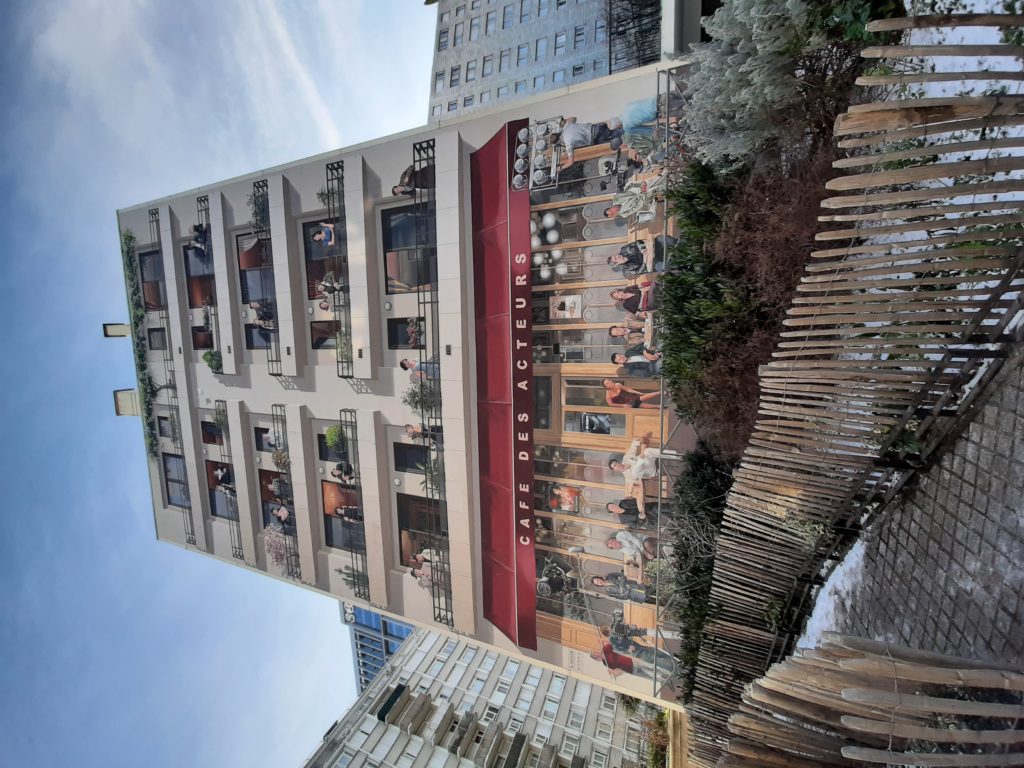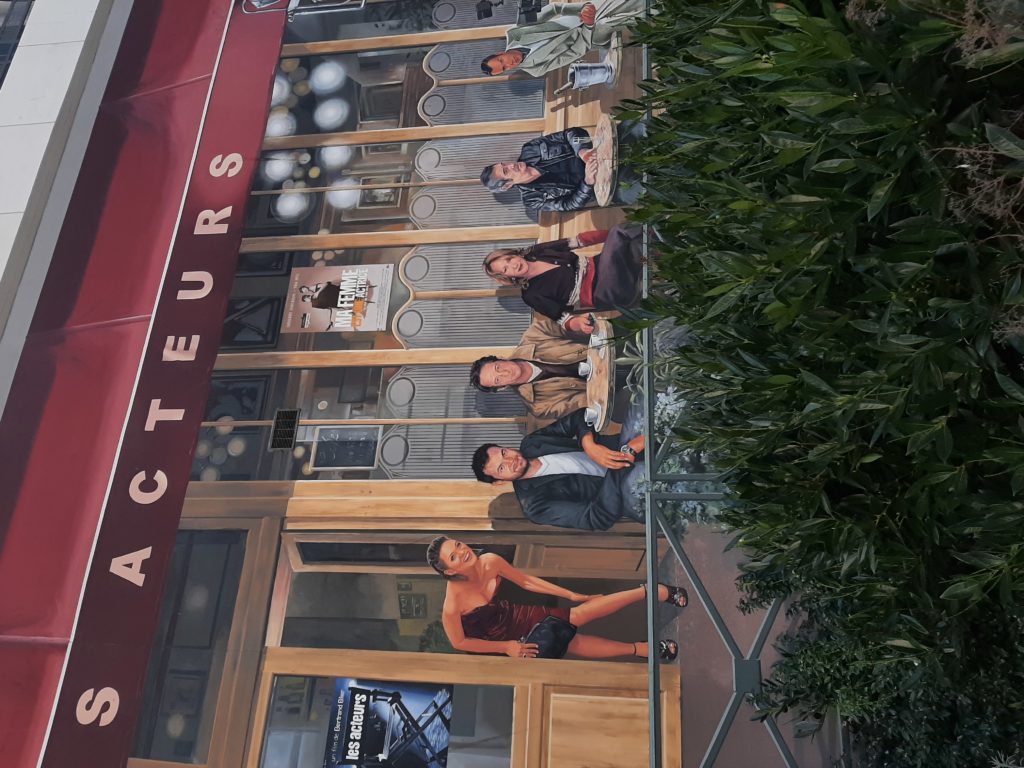 The municipality has sponsored some murals, and others were incorporated into the real estate projects. The one next to Louise-Michel metro station was included in the renovation budget.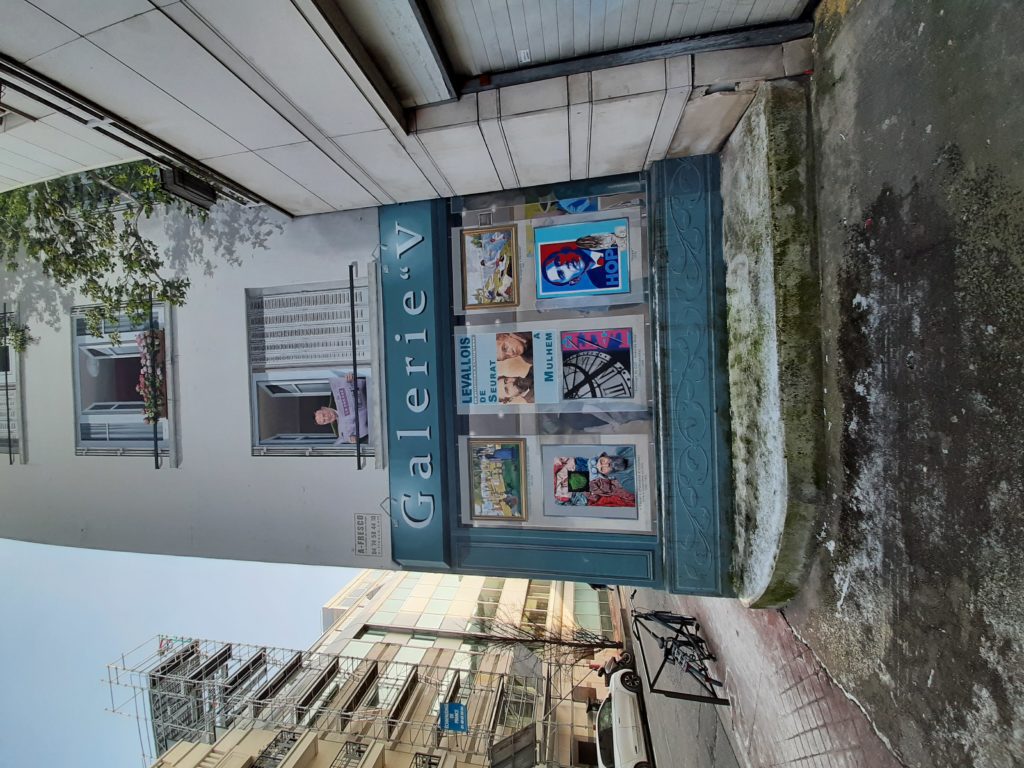 If you wish to join us on a little walk in the area, don't hesitate to contact us, we will be pleased to create a wonderful itinerary with some complimentary stories.
Have you already visited this place? If you did, please share your thoughts in the comments. 
Written by : Kasia Klon