While thousands of people are lining up to see the Eiffel Tower… while the majority of visitors fall into all the tourist traps… the 13th offers you an authentic, original neighborhood, with local vibes, great food, good prices and many interesting alternatives. And if you are a fan of urban art you must add this place to your bucket list!
When I first moved to town in 2013, I spent most of my time in this area. I arrived during the creation of famous Tour Paris 13 curated by an inspiring Mehdi Ben Cheikh from Galerie Itinerrance. He invited over 80 artists from all over the world to decorate a nine stories building inside and out; it was opened for public for exactly one month before it's total demolition. Thanks to this project I have met many talented artists including Inti, Pantonio, Roti, Btoy, El Seed or Jaz just to name a few.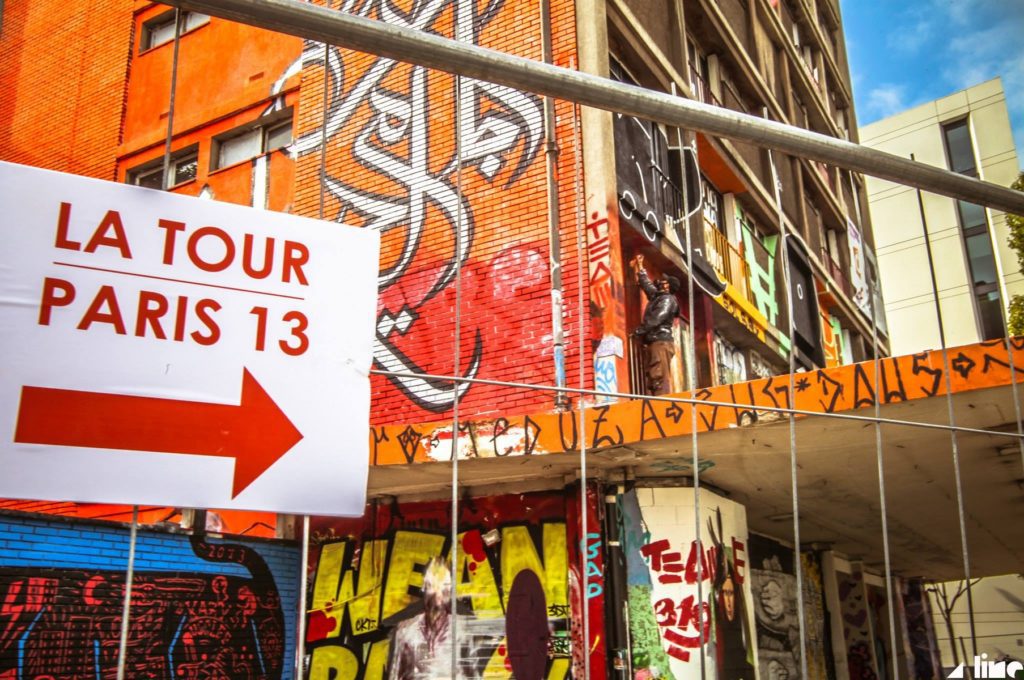 As a professionally trained artist, I must say, I had some difficulties at the beginning to appreciate graffiti and tagging. Thanks to my new friends, mostly street artists and muralists, who took me to different art fairs, art auctions, shows, festivals etc. and educated me about the movement; I finally started to understand more and more about the origin and purpose behind it as well as its popularity.
For me, 13th will always be the lucky number because it was here that the whole idea for Street Art Tour Paris has emerged. The first tour I created was Murals XXL. 
It was largely based on Boulevard 13 Mural project, supported by the mayor Jérôme Coumet and curated by Itinerrance Gallery. Since I know many of the artists personally and I know the whole project directly from its source, I am fascinated by it even more.
There is so much to discover with every new painted wall that appears in Paris and I feel lucky to share my knowledge with Parisians and expats, who want to explore their city a little deeper or just more alternatively. Soon travellers from all around the world started to join us.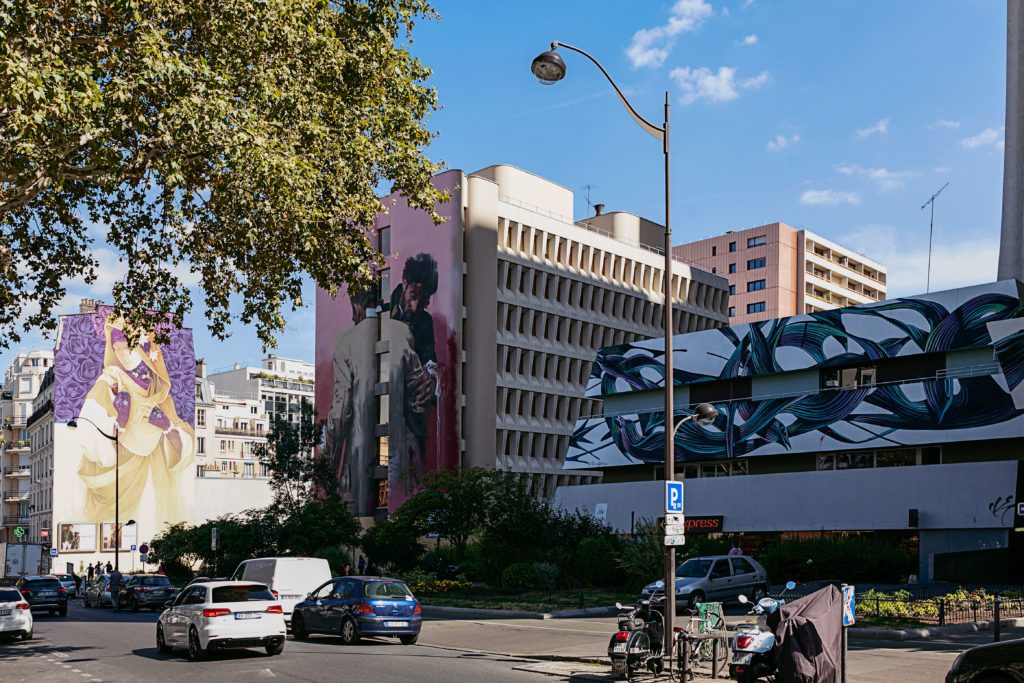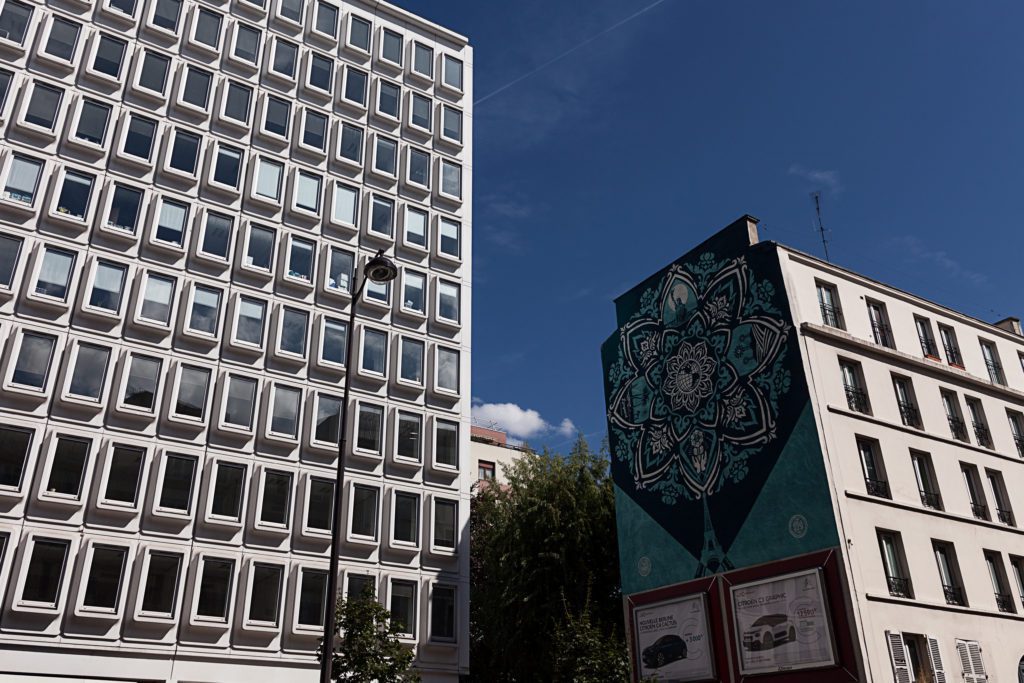 13th arrondissement has the biggest selection of urban art galleries in Paris today. After Itinerrance, I recommend you to also visit: GCA Gallery run by a wonderful guy Geoffroy Jossaume, MathGoth Gallery, Arts and Crafts Gallery and last but not least le Lavo//matik – that is also a book and music store run by charismatic Benoît Maître, who promotes many emerging artists. With the support of Jérôme Coumet, street art in 13th arrondissement flourished like nowhere else in Paris. Other than its majestic murals it is also known for a tiny village inside the city – la Butte aux Cailles. Many artists like to hang out in this neighbourhood, full of restaurants and bars, and the art on the streets keeps changing every day.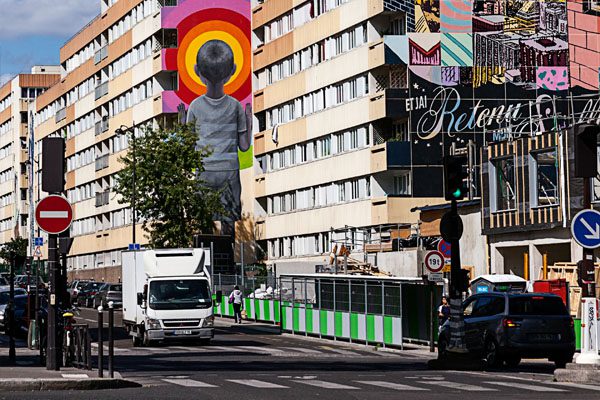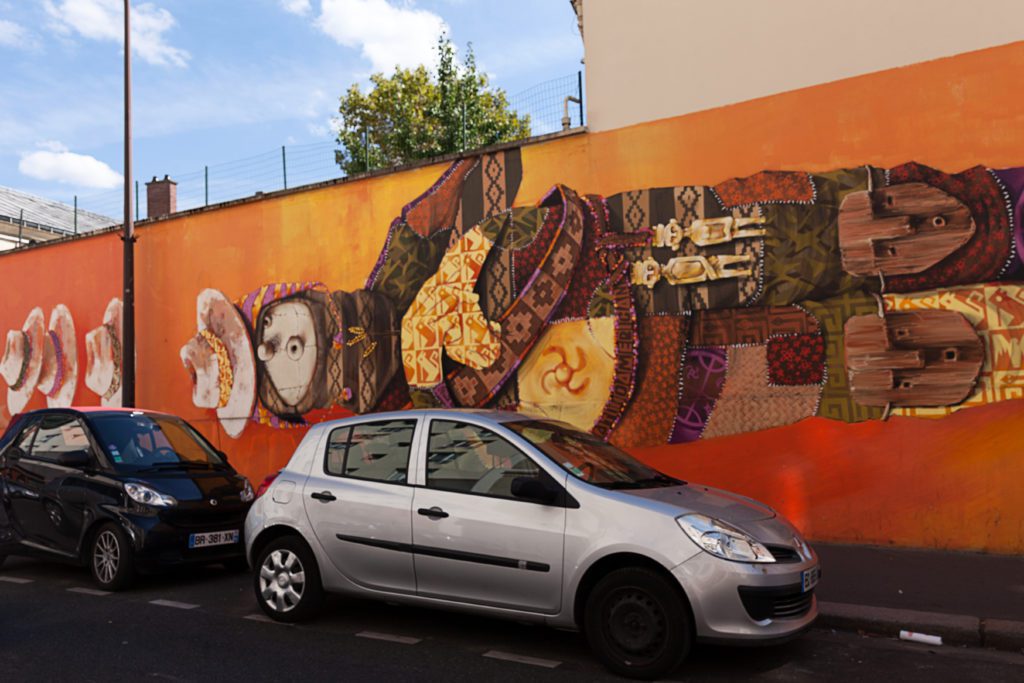 Furthermore, if you are in Paris during winter do not miss out on Chinese New Year Parade celebrated in 13th, which is also known as the Asian Quarter of the city.
Written by Kasia Klon